With Nordmann partner Minasolve, waste is transformed into innovative and sought-after raw materials. From sugar cane bagasse and crop residues left over from corn harvests, for example, the French company produces natural preservatives for cosmetics and personal care applications. It also relies entirely on green chemistry synthesis routes. Minasolve's goal? To become the driving force behind alternative preservatives in the cosmetics industry.
Microorganisms such as fungi and bacteria love to feast on makeup, skin lotions and hair shampoos. To prevent this from happening, cosmetics producers incorporate preservatives in their formulations. Minasolve and its partners have been supporting the industry with this practice since 2007 by supplying natural and sustainable preservatives. From biological waste such as pressed sugar cane, the company extracts a range of innovative ingredients, including the basic chemical furfural. Using green synthesis routes, Minasolve continues to process this compound further in order to produce pentylene glycol – an additive that won the silver "Green Ingredient Award" at the in-cosmetics® trade show in 2014.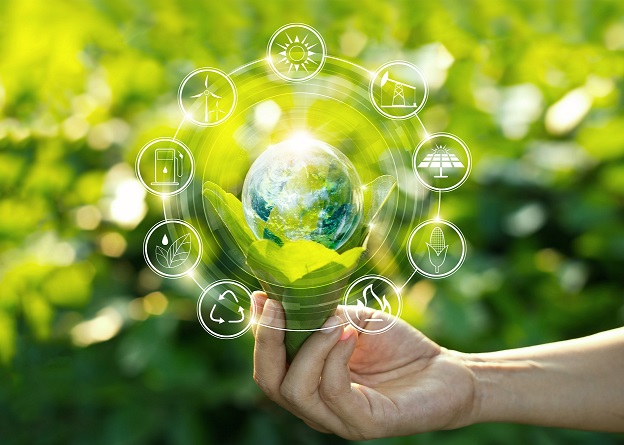 Pentylene glycol: not a classic preservative
Minasolve's "green" pentylene glycol – the key ingredient in Minasolve's best-selling A-Leen 5 – is a natural substance that can do much more than simply discourage microorganisms. In addition to being non-toxic and having low allergenic potential, for example, it can also be utilized as a solvent for extracting and stabilizing other ingredients. Whereas conventional preservatives often dry out the skin, too, pentylene glycol is a humectant that leaves skin feeling soft and supple. Another advantage is that the additive is not considered to be a preservative in the classic sense and therefore does not have to be labeled as such.
Sustainable research
The tremendous popularity of A-Leen 5 has not slowed Minasolve in its pursuit of driving green innovation in the cosmetics market, and around one-tenth of the company's employees is currently working in the company's research and development departments. With remarkable results, too: in 2021, for example, Minasolve achieved its next major success after launching the E-Leen 8 product line. This range of ingredients, which are liquid at room temperature and both COSMOS- and NATRUE-certified, have both moisturizing and antibacterial effects that can be used to support hair care products as well as deodorants and wet wipes – in some cases even with widely varying pH values. One of the most important products in the range is Minasolve's 100% vegetable-oil based caprylyl glycol.
At present, the company is working on developing a natural, exceptionally white cellulose that can serve as both a thickener and stabilizer. Above all, Minasolve wants to achieve one thing in the long term as an innovation driver in the cosmetics sector: to free customers from dependence on non-renewable raw materials. If the French company has its way, the personal care products of the future will contain only sustainable ingredients of natural origin. Minasolve is well on its way to making this vision a reality.