An error has occurred. Please reload the page and activate JavaScript.
Our portfolio for the cleaning industry
Nordmann supplies high-quality ingredients and solutions for the Household, Industrial, and Institutional (HI&I) sector. Our extensive portfolio encompasses a wide range of products, including surfactants, rheology modifiers, functional polymers, biocidal actives, and much more.
With our expertise and dedicated lab support, we are committed to providing tailored solutions that cater to the ever-evolving demands of today's market. Our goal is to help our clients create products that not only meet but exceed customer expectations. Whether it's achieving clean and soft laundry, ensuring surfaces are brilliantly shiny, or maintaining strict levels of sterility, our ingredients contribute to the success of your end products.
Our offerings extend to various industries, and we provide raw materials and active ingredients for manufacturers involved in:

hard surface cleaning
fabric care
dish care
car care
leather care
desinfection
air care
To meet the diverse needs of these industries, we have an extensive range of functional ingredients at your disposal. Our portfolio includes:
Anionic surfactants
Cationic surfactants
Non-ionic surfactants
Amphoteric surfactants
Rheological additives
Surface active additives
Enzymes
Green preservatives (formula protection)
Opacifier
Foam booster
Emulsifiers
Functional Polymers
Oils
Waxes (-dispersions)
Stabilisers
Solubilizer
Fragrances
Dyes
Esterquats
Biocidal acitves
Emollients
Silicones
With this diverse and comprehensive range of ingredients, we empower our clients to create innovative, effective, and safe products that align with the demands of today's environmentally conscious consumers.
Our commitment to quality, sustainability, and technical support ensures that you can rely on us as your trusted partner in the HI&I industry. We are always striving to stay ahead of the curve, introducing cutting-edge ingredients and solutions that drive the success of your products in a competitive market.
Partner with us, and together, we will bring exceptional HI&I products to consumers worldwide.
Get in touch with us!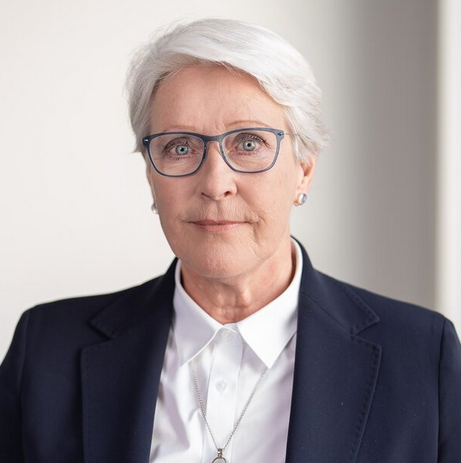 Dr. Ulla Seidel
Global Sales Director | Life Sciences
Nordmann, Rassmann GmbH