Chemistry is colorful: Apprenticeship at Nordmann
Looking for an apprenticeship or dual study program? We'll give you the qualifications you need for an exciting job in chemical distribution!
Are you excited by the idea of working in an international environment, or by the wide variety of tasks involved in chemical distribution? If so, you've come to the right place – start your professional future with us!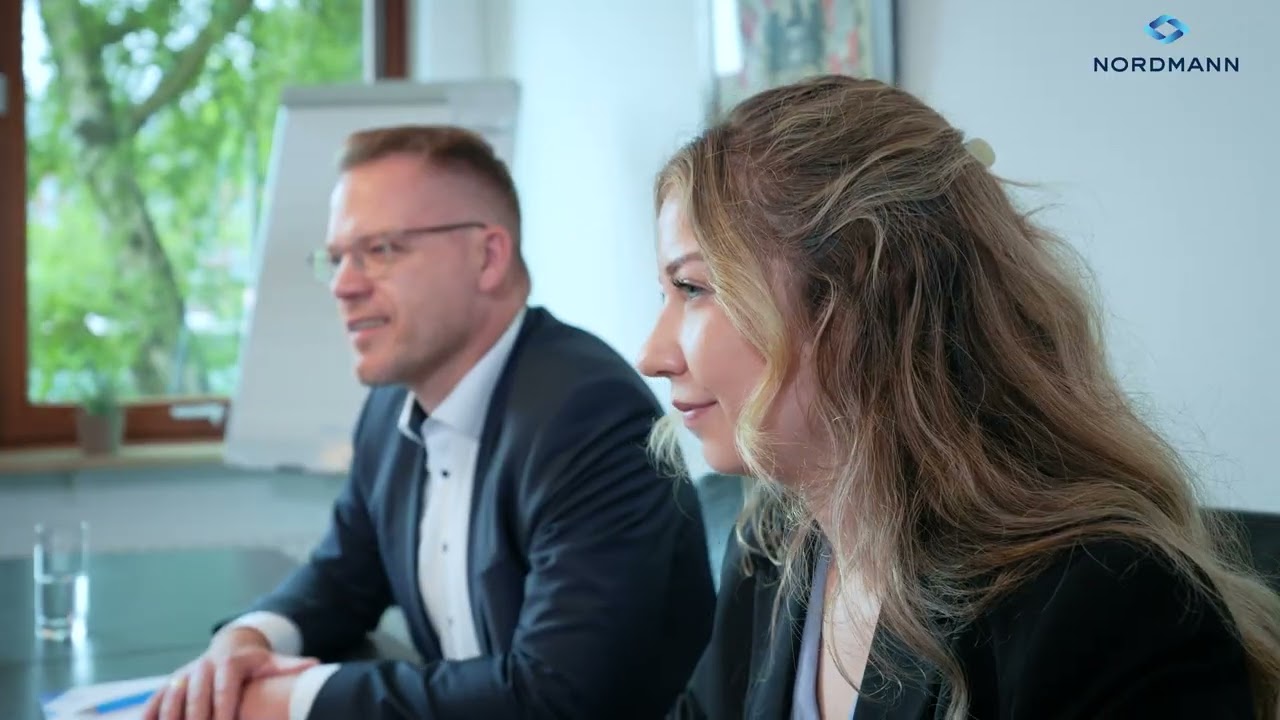 Apprenticeship at Nordmann
Providing vocational training and apprenticeships to young people has been of great important to us for many years now. We've been in the business for years, so you can count on our experienced team to provide you with a solid education. At our Hamburg headquarters, you will receive close supervision and guidance from our staff while you take on responsibility and challenges at an early stage. During your training, you will also be able to share experiences with fellow apprentices and other students in the dual-study program.
About our training programs
Wholesale and Foreign Trade Management Assistant

This commercial apprenticeship lasts 2.5 to 3 years, requiring a Fachhochschulreife qualification (school leaving certificate allowing university of applied sciences/vocational college entry) or Abitur (school leaving certificate allowing for university entrance) to start. Over the course of this training program, you'll gain comprehensive insight into the exciting work of our sales and administrative teams. We'll put you in contact with suppliers and customers from around the globe and show you how to purchase raw materials, create offers, process and dispatch orders, prepare quotations and coordinate with our subsidiary companies abroad.

Along the way, you'll also discover where cola drinks get their color from, how lipstick gets its shine and why adhesives stick.

Twice a week, you'll attend classes at the Am Lämmermarkt vocational school. The academic portion of your apprenticeship will also include internal training courses conducted at our company's offices. Additionally, we'll offer you the opportunity to spend several weeks abroad working for one of our European subsidiaries.

More information on the academic part you will find here: Am Lämmermarkt Vocational School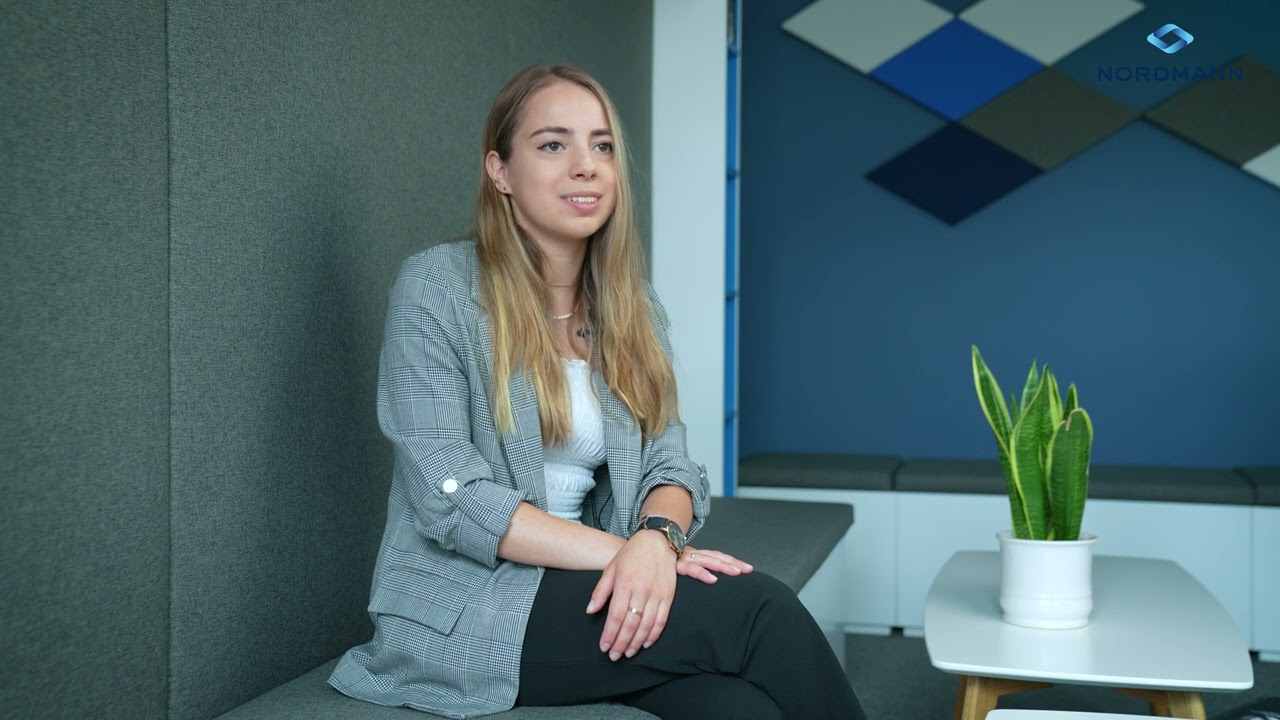 Apprenticeship at Nordmann: Emily Meier
Business Administrator in Foreign Trade

Deciding to pursue training as a business administrator in foreign trade means you will complete the final exams for wholesale and foreign trade management as well as the examination for business administration in foreign trade, making this training pathway a popular and pragmatic alternative to traditional business studies.

Like our commercial trainees, you'll become well-versed in the distribution business by working in our sales and service departments three days a week. You'll also receive academic training two days a week at the Am Lämmermarkt Institute of Foreign Trade. Once a week, you'll have evening classes there as well. This course of training also includes a two-week language certificate course at the European College of Business and Management in London and you will have the opportunity to spend several weeks abroad at one of our European subsidiaries. To start this three-year training program, you'll need an Abitur (or equivalent) and a good command of English.

More information on the academic part you will find here: Foreign Trade Institute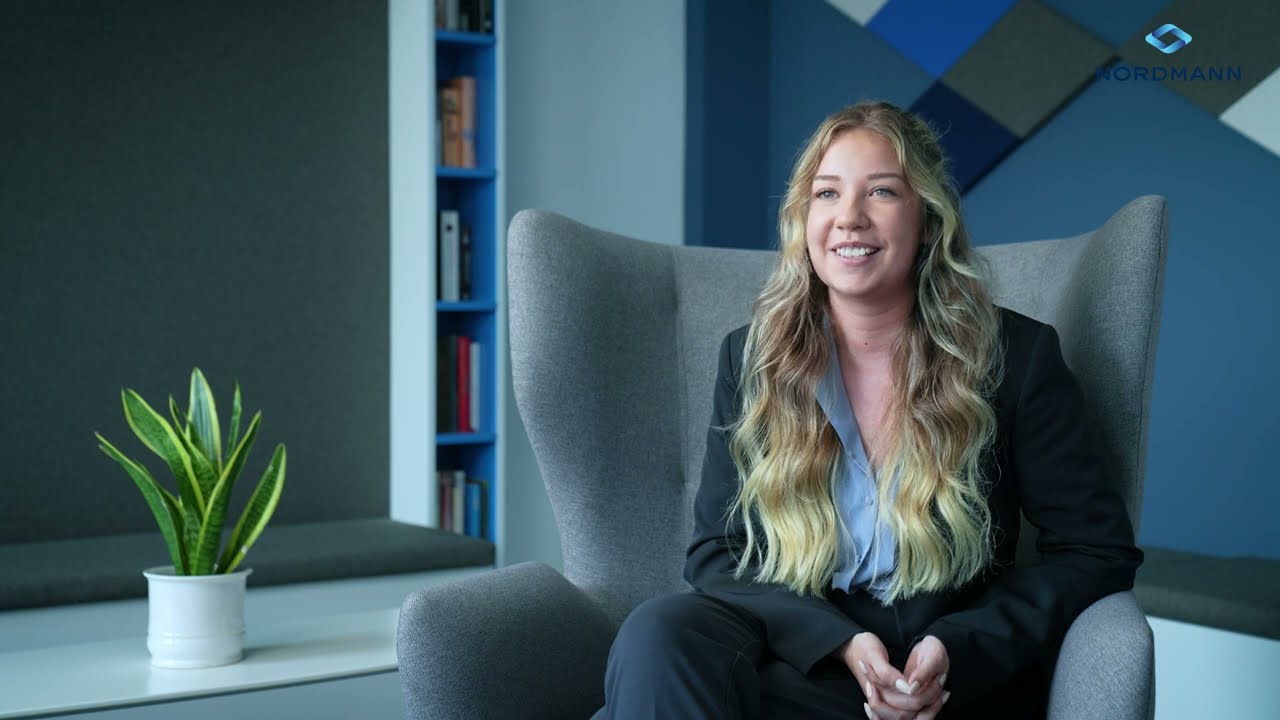 Apprenticeship at Nordmann: Alina Zwicke
Bachelor of Science in Business Administration with the NORDAKADEMIE

This dual-study program takes 3.5 years to complete and is run in partnership with the NORDAKADEMIE University of Applied Sciences in Elmshorn. To begin this course of study, you'll need to have a good school leaving certificate (e.g. Abitur) and very good English skills. The Bachelor's program alternates between periods of practical training at Nordmann and academic study at NORDAKADEMIE. During your practical training, you will get to know the key areas of the distribution trade. In addition, you'll be able to choose a business focus right from the start (either trade management or finance and accounting).

Trade management specialization: For this focus, you will work in various sales fields as well as in our company's logistics and marketing departments. You'll also undertake project work (including international projects) and be involved with digitalization issues in both trade and logistics.

Finance and accounting specialization: Here, you'll be working closely with our Tax & Accounting and Finance & Controlling teams. You'll be part of an international environment, getting to know the processes for generating monthly, quarterly and annual financial statements. In addition, you'll work on reporting, learn about tax issues and how certain performance indicators in controlling play into the active management of the Nordmann Group.

If you would like to apply for the dual-study program, first complete the NORDAKADEMIE's online selection test at: https://auswahltest.nordakademie.de/de/awt/bewerber

More information on the academic part you will find here: Nordakademie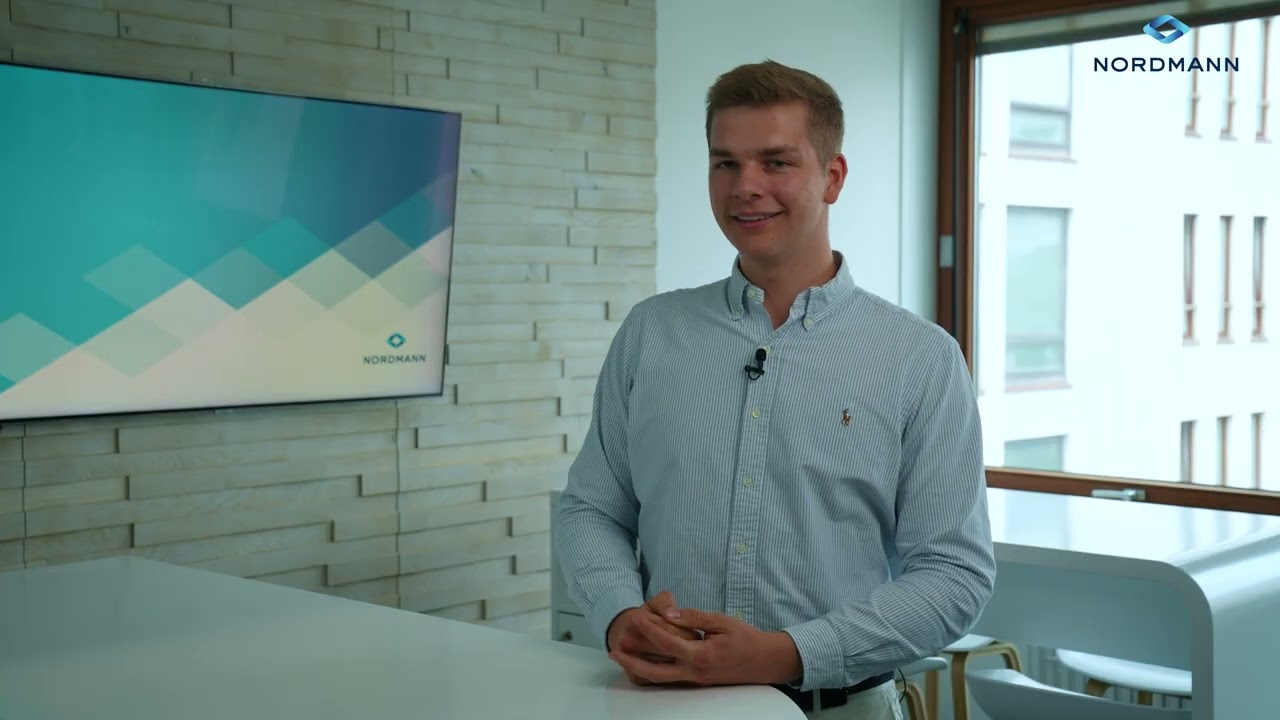 Apprenticeship at Nordmann: Legolas Lohmeier
What training at Nordmann looks like
Depending on the track you follow, these are the departments you might be assigned to:
Sales/Customer Service
Industry teams in "Life Sciences", "CASE, Composites, Construction", "Plastics & Rubber"
Logistics & Warehousing
Tax & Accounting
Finance & Controlling
Health, Safety, Environment & Quality Management
Marketing & Communications
Post & Facility Management, Reception
Apply here for an apprenticeship at Nordmann! →
Contact
Amélie Rabe
Specialist Young Talents | Human Resources, Organisation
Nordmann, Rassmann GmbH