A Journey Through Our History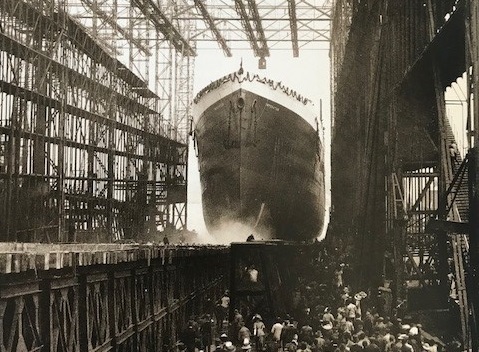 Cosmopolitan by tradition
In 1912, two friends from Hamburg started a company that specialized in the import and international trade of natural rubber and raw cacao. Thanks to their entrepreneurial foresight, passion and the dedication of their employees, Nordmann is now a globally successful group.
The founders (1912–1945)
1912: Eduard Nordmann and Fritz Rassmann establish Nordmann, Rassmann (NRC) in the city of Hamburg for the international trade of natural rubber. In 1912, the worldwide production of natural rubber was close to 100,000 tons; of this, more than 20,000 tons moved via the port of Hamburg.

1914: With the breakout of World War I, NRC's business almost comes to a standstill. Later, Fritz Rassmann does not return from the War.

1915: NRC adds another line of business: the international trade of raw cacao.

1923: The introduction of the German Rentenmark currency on November 1 ends hyperinflation and Eduard Nordmann is able to revive international trade links. Georg Nordmann, Eduard's 17-year-old nephew, joins the company as an apprentice.

1938: Georg Nordmann becomes a junior manager and partner at NRC.

1940: The founder of the company, Eduard Nordmann, dies on August 14 at the age of 63. Georg Nordmann becomes the sole managing director.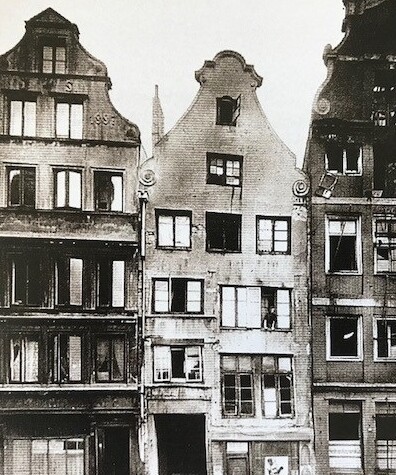 New beginnings (1945–1984)
1945: After the War, Hamburg is reduced to rubble. The port is completely destroyed. Georg Nordmann is 40 years old and faces the Herculean task of rebuilding the company.

1949: NRC takes up chemical distribution.

1950: The German Wirtschaftswunder – or so-called "economic miracle" – picks up pace. Business booms at NRC as well.

1955: With the United Liberia Rubber Company, NRC opens its first overseas branch in Monrovia, Liberia.

1959: NRC moves into its new office at Kajen 2, which remains its corporate headquarters to this day.

1970: Georg Nordmann makes his children Edgar E. Nordmann, Carsten Nordmann and Anneke Pahl limited partners of NRC. The company now changes from a general partnership to a limited partnership.

1979: Edgar E. Nordmann and Carsten Nordmann become the managing directors.
Continuity through change (1984–1991)
1984: After being the company head for over 44 years, Georg Nordmann hands over the reins to his sons and successors Edgar E. Nordmann and Carsten Nordmann.

1991: NRC founds its first subsidiary company. The early 1990s sees an expansion of activities in Central and Eastern Europe, and NRC becomes a leading distributor of specialty chemicals in these regions.
1997
Budapest, Hungary
Maribor, Slovenia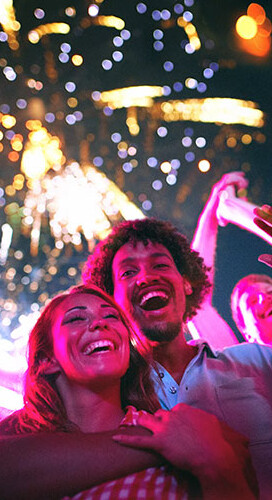 The new millennium (2001–2012)
2001: Over the next decade, the company grows not only by establishing more subsidiary companies, but also by adding many new products and suppliers to the portfolio.

2003: Georg Nordmann Holding AG is founded: a strong network of international companies dealing primarily with distribution and the manufacturing industry.

2005: NRC takes over Kemi-Intressen AB (now Nordmann Nordic AB), one of the leading distributor companies in Sweden, in order to expand its business in Northern Europe.

2007: prochem AG in Zurich, Switzerland (now Nordmann Switzerland AG) becomes a part of NRC.

2010: After almost 100 years, NRC withdraws from the business of trading natural rubber and begins focusing solely on chemical distribution.

2012: NRC looks back on a successful 100-year history. What started out as a two-man business enterprise now has 280 employees and generates an annual turnover of approximately €300 million.

Even after 100 years of success, the company's long-term prospects are positive and all signs continue to point towards growth.
The way forward (2012–present)
2013: NRC acquires majority shareholding in Jointec S.r.l. in Milan, Italy (now Nordmann Italy) and Copci-Metamine S.A.S (now Nordmann France) in Annecy-le-Vieux, France.

2015: NRC takes over Neoquímica S.A. (now Nordmann Portugal), based in Carregado, Portugal.

2016: The subsidiary company Nordmann, Rassmann Turkey Dis Ticaret A.S. (now Nordmann Turkey) is founded in Istanbul in March. With a location in Turkey, Nordmann opens up new sales opportunities for its suppliers in the neighboring countries of the region.

2017: With the acquisition of UK-based Melrob Group Holdings Ltd. (now Nordmann UK Group Holdings Ltd.) in September, The NRC Group continues to promote the internationalization of its business and becomes one of the world's leading chemical distribution companies.

2021: All Nordmann subsidiaries operate under the brand Nordmann.
2022: Nordmann employs 520 employees worldwide and generates a turnover of €620 million.

2023: 111 years of Nordmann! Since 1912, the company has been on an incredible journey of progress and growth. This has been made possible by the people who give their best every day and shape Nordmann with their knowledge and passion.