25 Apr 2022
Trade rather than foreign aid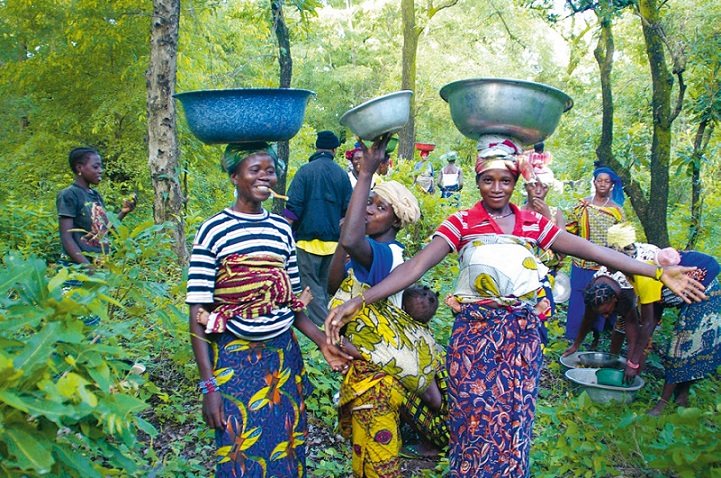 In the summer, they set out. Outfitted with large baskets that they balance on their heads, many women in the Boucle Du Mouhoun region of western Burkina Faso make their way to the wild groves of shea trees to harvest fruit – which is not actually picked off the trees, but hand-collected off the ground. This is how the base material for the critical staple shea butter is obtained in many areas of West Africa to support the global personal care and cosmetics industry. And in northern Ghana, the neighboring part of the Ivory Coast that borders southern Burkina Faso, a very special partnership has been in place over the past 12 years: the Kolo Nafaso project with AAK, a global leader in sustainable vegetable oil solutions. The project's focus? Direct trade in shea kernels with locally based women's groups, supported through training and microcredits.
Like small pre-financing loans toward the shea kernels, the microcredits are issued out to the women in spring when the money is needed most. By that time of year, the yields from the fall harvest have been used up and there is hardly any other form of income available. In addition, the school fees for the children – traditionally paid by the man of the family – are due. With the money they receive from the microcredits, the women can pay the fees themselves and also buy new seeds at the market for commercial fruit and vegetable cultivation. The additional money also gives them a chance to hold back the next shea kernels that they harvest until the fall and sell them when prices begin to rise. Karidia Traore, president of the Faso Bonokora chapter of Kolo Nafaso in Gognion says: "With the pre-finance money for just one bag of shea kernels, I can give $6 to my husband to pay for our children's school fees and cafeteria lunches. It makes me feel proud to help the family and my husband in this way." Along with the microcredits, the women each receive two bags of shea kernels from AAK Extension Officers and a promise to buy them back at market prices. However, the women are not bound to this agreement and are free to sell elsewhere. "Because of the loyal relationship, however, few would do so," remarks Lisette Townsend, AAK Global Director of Business Development.
On payday, an extra volume bonus is disbursed to the group of women to use (or better: invest) collectively. Many choose to spend it on school equipment, building well construction or procuring new water pumps. The group decides how best to invest the money in order to improve living conditions for everyone.
AAK's Extension Officers, who travel around West Africa on behalf of AAK, are also based locally. They train the women, issue the microloans, and are often women themselves. This creates a special sort of confidence with the area's shea kernel collectors: "Through my work with the Kolo Nafaso project, I see that I'm helping the women involved to achieve things on their own. Most women in villages see being a woman as a weakness. This program has shown me and the women that a woman can work just as well as a man," explains Taiba Issah, AAK Extension Officer in Walewale, Ghana.
So far, around 350,000 women have begun participating in the project, providing AAK with a steady, reliable and sustainable supply of shea kernels. "One of the reasons we implemented this program was our customers' wish for more transparency, traceability and positive social impact," explains Lisette Townsend. She continues: "Kolo Nafaso is not charity but instead a sustainable sourcing program that we created to trade on equal footing with our shea-kernel collectors.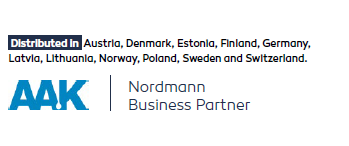 Nordmann partner AAK is a global leader in sustainable vegetable-oil solutions. In particular, the Swedish company has pioneered the harvesting and use of shea in cosmetic products. AAK's personal care products are of natural origin, come from renewable sources and offer superior sensory properties as well as rich nourishing qualities. This also applies to Lipex SheaSoft TR and Lipex SheaLiquid TR, which Nordmann has in its portfolio.
Related news
On course for climate neutrality
25 Apr 2022
More than a trend
25 Apr 2022
Braving the gaps: sustainability in motion
25 Apr 2022