5 Oct 2022
ADINS® flame retardants for halogenated and halogen-free systems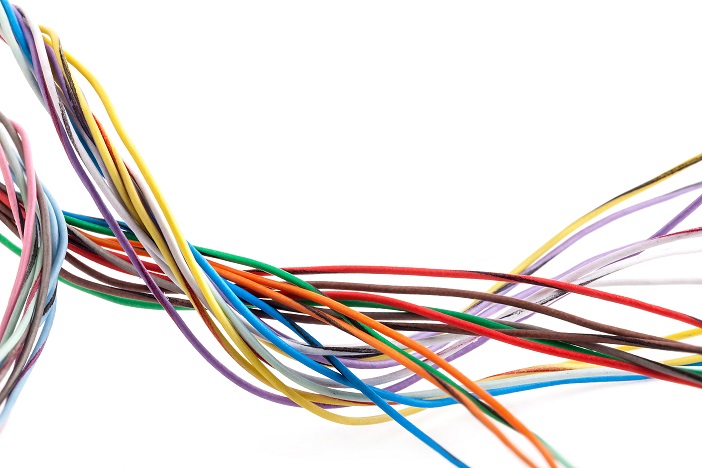 Tolsa's ADINS® range is a patented technology based on natural, surface-modified silicates that bring new functionalities to the kind of materials that Nordmann customers operate with in the manufacturing industry.
ADINS® Flame Retardancy products can be utilized in all sorts of polymers, including thermoplastics and thermosets, and be used to enhance the performance of flame-retardant materials. They are compatible with all major flame retardants, especially intumescent systems.
As synergists, they greatly improve how plastic components behave in the event of fire – optimizing in e.g., cable sheathing the effects of flame-retardant additives, enabling products compliance with strict international health and safety regulations, including the European Construction Products Regulation (CPR) and the EN45545 European standard for railway applications.
The advantages that offer ADINS® products are anti-dripping effects, smoke suppression, reduced flame spread and heat release – all while providing sustainable and cost-effective solutions that significantly improve the properties of base materials at low loading levels (1% to 5% w/w).
ADINS® synergists are a very suitable alternative to antimony trioxide (ATO), one of the most used flame-retardant additives, but its safety is often under regulatory scrutiny due to toxicity and carcinogenicity concerns. There is a high demand in many sectors, such as the electrical and electronics industries, for safer synergists such as ADINS® that can reduce ATO dosage without compromising performance and processability. The products help reduce ATO content in formulations (e.g. in PVC or PP matrices) by up to 50% or eliminate it altogether when combined with flame-retardant systems such as ATH or MDH
Here we highlight two different product families from the ADINS® Flame Retardancy range – ADINS® Clay and ADINS® Fireproof series.
ADINS® Clay series
These are magnesium silicates with surfaces modified by organic compounds to facilitate their dispersion in polymer matrices.
The products in this series improve performance:
In combination with halogenated systems dramatically reducing heat release as well as maximum smoke temperature, improving the UL-94 rating and increasing LOI percentage level
In combination with halogen-free systems, being active with metal hydroxides significantly increasing the residual yield, which slows down the mass reduction rate and reduces the release of flammable gases. ADINS® Clay have also demonstrated being active in intumescent systems, improving the flame-retardant efficiency by stabilization of the char.
All in all, products in the ADINS® Clay series reduce smoke formation, the heat release and the dripping effect.
ADINS® Clay series are used in several applications for thermoplastics, thermoset, rubbers and paints and coating.
ADINS® Fireproof series
ADINS®Fireproof are ceramifying additives based on a natural silicate activated with phosphate. These compounds reinforce the synergetic effect of the ADINS® technology with the flame retardant systems due to the low temperature glass they form after burning by enhancing the consistency of the 3D reinforcing network within the char.
This ceramic char is very stable, consistent and compact, therefore it's more capable of reducing fire propagation by polymer dripping, minimizing heat release, decreasing Total Smoke Production and improving the integrity of the material.
The use of ADINS® Fireproof boosts the performance of Halogen and Halogen Free Flame Retardant systems to the highest levels, enabling your plastic components pass the most stringent fire requirements. ADINS® Fireproof has the advantages of an inorganic halogen-free technology which guarantees no additional toxic fume formation and minimal environmental impact. ADINS® Fireproof can be used in cables (conventional cables and emergency, alarm or safety cables), tools and structures (fire-resistant structures, system boxes, emergency boxes), but also in construction (plastic based wall panels, skylights/dormers, resin floors) and transportation (railway, automation…).
Distributed in Germany, Poland and the Nordic countries.
Related news
Congratulations on 70 years of the K!
4 Oct 2022
State-of-the-art
4 Oct 2022
Flame protection and more - Interview with Emma Nordenberg
8 Sep 2022