16 Aug 2022
Sustainably sweet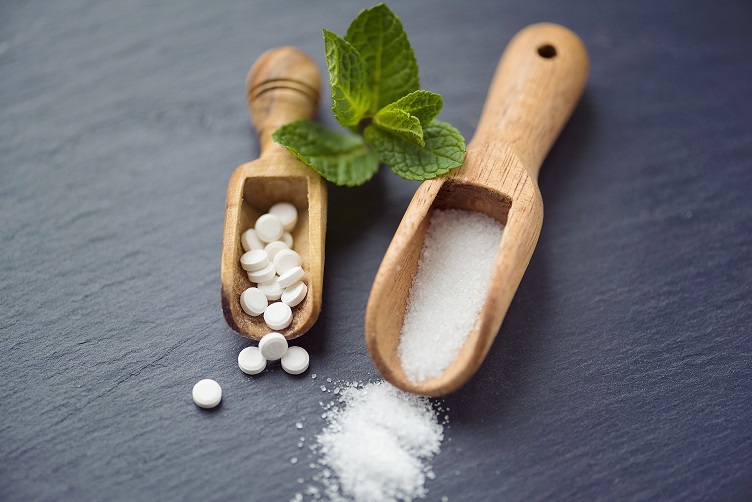 Intense sweetness is what lies inside the core of the Stevia rebaudiana plant. Providing 250 to 400 times more sweetening power than sugar, stevia contains compounds which not only add sweetness to foods and beverages but also reduce bitterness, enhance savory notes and improve textures. PureCircle's stevia ingredients are plant-based, have zero calories and support healthier lifestyles. "Today's consumers are looking to reduce sugar in their diets and lower calories – not through artificial sweeteners, but with non-GMO ingredients that are naturally derived," says PureCircle's Sue Bancroft.
PureCircle is part of the Ingredion family – one of Nordmann's long-term partners – and has also been cooperating with the multinational Hamburg-based chemical distributor since 2021. Oliver Koopmann, Business Manager Food at Nordmann, explains that it's been a rewarding collaboration for everyone involved: "Partnering with PureCircle benefits our customers significantly because of PureCircle's first-class know-how as a global market and innovation leader in the field of sweeteners, flavor enhancers and application-oriented solutions. All this enables us to better meet the needs of customers who are looking for sustainable plant-based alternatives that also offer great taste." In 2021, PureCircle received a positive rating from the European Food Safety Authority (EFSA), giving the green light for its Reb M, Reb D and Reb AM stevia ingredients made using a proprietary bioconversion process, and classifying up to 60 different molecules from the leaves of their stevia plants as safe for consumption. Final approval is expected to be issued later this year.

Fair transparency
In addition to reading ingredient lists and nutritional information, consumers nowadays are becoming more and more interested in the actual origin of the ingredients they consume. Pure Circle's EMEA Sales Manager Sue Bancroft says: "We are the only stevia company in the world that has a vertically integrated supply chain. We contract directly with our farming partners, which allows us to be transparent about where our stevia leaf is being grown, and we regularly audit the farms to make sure our ethical standards are being met and maintained." Unlike other suppliers who view raw materials solely as commodities, PureCircle maintains long-standing relationships with farmers and cultivation partners throughout its global networks.

In addition to regular self-audits, undergoing a comprehensive range of independent audits – e.g. the Sedex Members Ethical Trade Audit (SMETA) or Sustainable Agriculture Initiative (SAI) audits – ensures that international standards for quality, sustainability and ethical working conditions are met.

Minimizing waste
PureCircle also focuses on sustainability when it comes to manufacturing, as innovations in plant cultivation, manufacturing technology and ingredients make it possible to maximize the output of each stevia plant. The company's StarleafTM Agronomy Program uses natural crossing methods to cultivate stevia varieties that yield optimal amounts of stevia molecules. This means that rare ingredients such as Reb M can be produced in a more efficient manner, for example. "We can use as much of a plant's raw leaves as possible and minimize waste material that way, too," says Bancroft.
According to a recent market research report issued by Regional Research Reports, the 2021 global stevia market was valued at around $664 million. By 2030, the company estimates it reaching over $1.4 billion. For PureCircle, all signs point to sustainable growth for the future.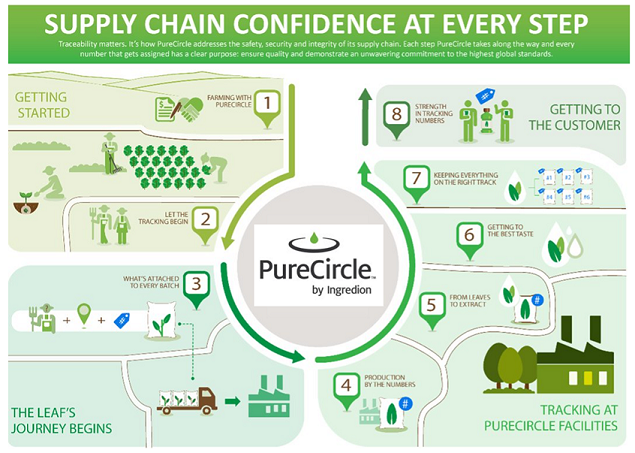 Distributed in Germany.
Related news
GrassFit™ 80 WPC: high-quality whey protein from cows in harmony with nature
7 Sep 2022
Nordmann assumes distribution rights for PureCircle stevia products in Germany
28 Apr 2021