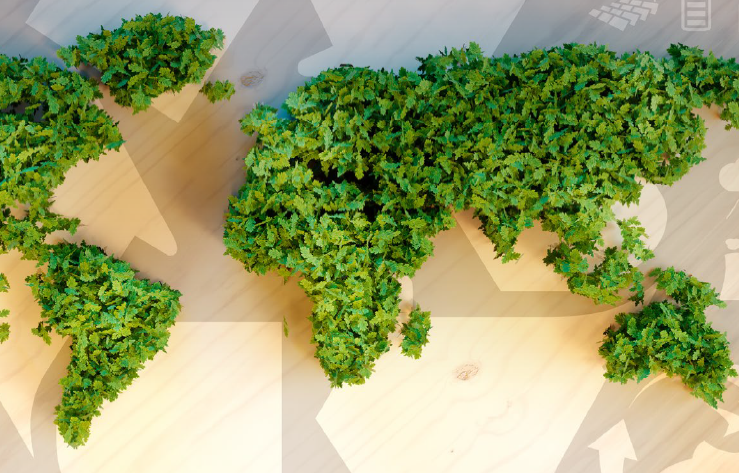 Sustainability isn't just optional these days, it's a necessity. The demands placed on modern plastics have changed significantly over the last few years, which is why Nordmann is now offering more and more products from renewable and/or sustainable sources.
We guide our customers through the selection process to find raw materials and additives that support product durability and recyclability. We also aid our business partners in finding the best solutions for the challenges they face and help them think through product life cycles to optimize sustainability.
We are constantly developing our portfolio of high-demand products, and below you'll see an overview of the versatile range of sustainable raw materials we currently carry.
CirKular+TM, Kraton, Polymers
Kraton supplies innovative solutions for recyclers, converters and brand owners alike with the CirKular+™ product line, specifically designed for upcycling plastics and modifying bioplastics.
MARFRAN CIRCULAR compounds, MARFRAN GREEN compounds
These compounds serve to reduce and optimize the consumption of resources while supporting the re-use of plastics and plastic waste.
Biofibre® Sustra, Compounds
Biofibre®'s novel bioplastic is a compound featuring natural fibers and a (bio)polymer matrix. Made with fewer fossil raw materials, it has a significantly lower CO2 footprint.
Bio-based PVC compounds, TPV Compound
Originating largely from biomass (up to 60-80%), these new compounds meet the international 3-star certification of TÜV Austria for bio-based carbon content (BCC).
PLA bioplastic, TotalEnergies
Corbion
Polylactide (PLA) from TotalEnergies Corbion is a non-naturally occurring polyester synthesized from sugar through a multistep process. This new generation of sustainable and environmentally friendly bioplastics performs better than those based on fossil fuels, while only emitting a third as much CO2.
Cevo®, VOELPKER, wax additives
The wax blends from VOELPKER improve flow properties and surface quality as well as the dispersion of fillers and pigments. Products from the company's Plastic Recycling Series allow for the production of exceptionally high-quality recyclates.
Nordmann's NORANTOX®, Antioxidants &
UV stabilizers
Under the brand name NORANTOX®, Nordmann offers its own range of antioxidants and UV stabilizers. The products are not only used to make new plastics but also recycled materials.
Related news
Innovative solutions for circular economy
4 Oct 2022
MARFRAN SRL presents sustainability guidelines at the K 2022
4 Oct 2022
Sustainable bioplastic of the highest quality
4 Oct 2022
Innovation – Made in Italy
4 Oct 2022
Organic-quality plastics? Naturally!
4 Oct 2022
Optimizing recycling
4 Oct 2022
Preventing aging and deterioration: Antioxidants & UV stabilizers
4 Oct 2022