25 Apr 2022
Braving the gaps: sustainability in motion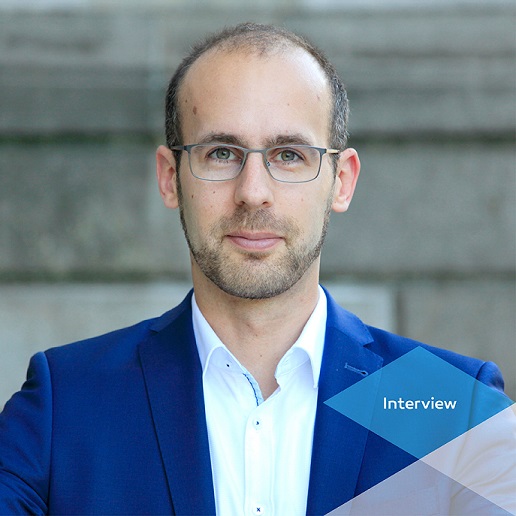 What is Nordmann doing today with regard to sustainability?
Our commitment to sustainability comes from a sense of social and environmental responsibility in addition to economic concerns. We want to optimize our performance and use of products and supply chains in order to remain successful in the market. We are actively involved in sustainability initiatives such as Together for Sustainability and Responsible Care, as well as being ISO-50001 certified through Georg Nordmann Holding. Recently, Nordmann also earned ISCC Plus certification. We've defined sustainability as a corporate goal and are planning to allocate new resources and expand the HSEQ department to cover sustainability-related topics.
As a distributor, what is Nordmann's position on this topic?
Establishing sustainable supply chains is one of the biggest challenges of our time, and it can either be seen as a risk or a great opportunity. As a distributor, our aim is to take a proactive role in designing sustainable supply chains so that we can safeguard our competitiveness in the future, as well as that of our suppliers and customers. We want to remain attractive as an employer and as a service partner by addressing the issue with social and environmental awareness, as well as by achieving long-term cost savings. For these reasons, we see ourselves as co-designers, networkers and knowledge providers.
What challenges do you see for Nordmann and its partners?
Sustainability can be a very emotional topic, and one often shaped by people's personal convictions and opinions. At the same time, our company faces the very real challenge of having to comply with a number of new legal requirements – set out by the Supply Chain Act or the EU's Green Deal, for example – without a lot of clear guidance. We're on a path that requires great courage with every step taken. Our goal is to create a holistic approach that works for the entire Nordmann Group. We need to put strcutural conditions in place that will help us to deal with the complexity of the issue. However, thanks to our proximity to the market, the strong network we have in the industry and the many projects that connect us with our business partners, we have acquired an extensive amount of knowledge that we can now draw on as we move forward.
And where is Nordmann now regarding the new Supply Chain Act?
Nordmann itself is not directly affected by the Supply Chain Act because of its size – but as a distribution company, the law's provisions do apply to us through our customers and suppliers. At the moment, the most important step is to create a solid database with concern to our suppliers and service providers – that's the only way we can assess the risks of each individual supply chain, determine what measures are necessary and define KPIs.
Related news
On course for climate neutrality
25 Apr 2022
Verifiably sustainable: ISCC Plus certification
25 Apr 2022
Green network of the future
25 Apr 2022