18 Jan 2023
Emulsifiers for high-performance water-based coatings
First-rate emulsifiers
Stepan's high-mol ether sulfate emulsifiers POLYSTEP® B-23E and POLYSTEP® B-19PS provide a good freeze-thaw and mechanical stability in latex emulsions due to the extraordinary balance of steric and electrostatic barriers between latex particles.
The company's reactive emulsifiers bind permanently to latex particles (see illustration) to improve latex stability and water resistance. This reduces migration, minimizes foaming and leaching, and creates excellent freeze-thaw stability.

Feature-rich, functional monomers
POLYSTEP® HPE, an HMEA-modified phosphate ester, improves adhesion, boosts corrosion and chemical resistance, and supports pigment dispersion in acrylic latex coatings in combination with Stepan's POLYSTEP® B-23E and POLYSTEP® B-19PS emulsifiers (see figures).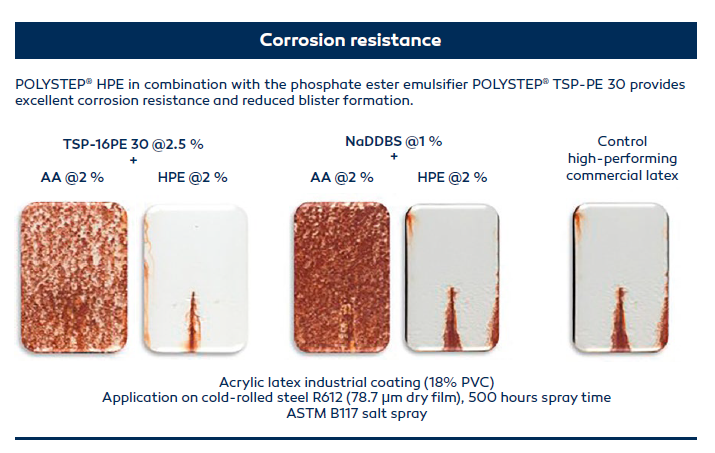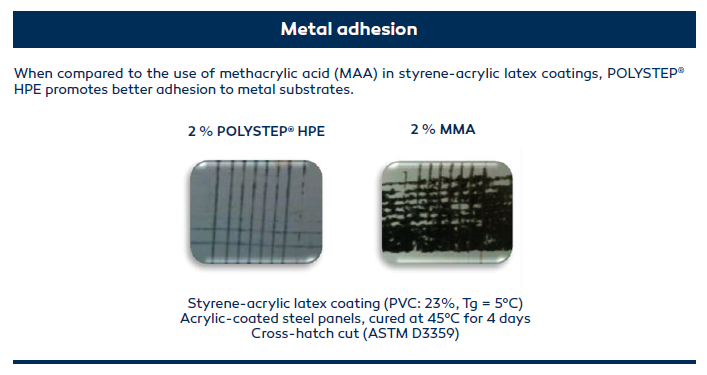 Effective alternative to fluorosurfactants
STEPCOTE® W-877 is an effective wetting agent for use in aqueous coatings that can either be incorporated during the let-down phase of production or post-added to final formulations. A fluorine-free alternative able to provide a comprehensive spectrum of efficacy, STEPCOTE® W-877 has a positive impact on high-temperature blocking resistance, gloss, color acceptance, wet-scrub resistance and hiding power.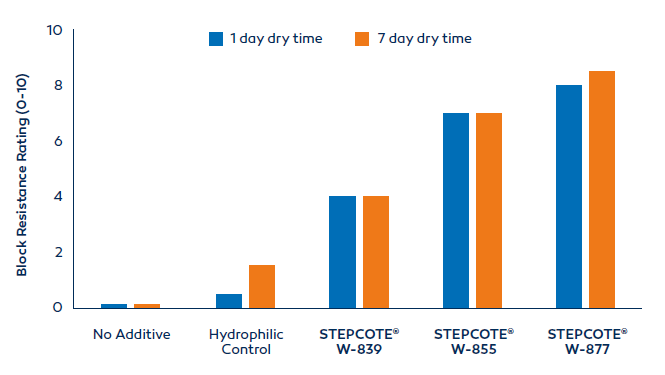 Distributed in Austria and Germany.

Related news
New flexible and fast-curing agent for epoxy systems
15 Mar 2021