12 Sep 2022
REACH summary | Getting to know the European chemicals regulation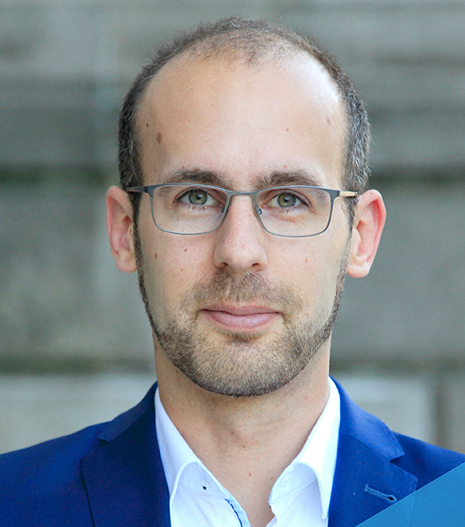 Strict and legally binding
The name REACH is an abbreviation of European Chemicals Regulation (EC) 1907/2006: Registration, Evaluation, Authorization and Restriction of Chemicals. As a regulation rather than a directive, REACH applies directly to all member states of the European Union (EU). REACH is widely regarded as one of the world's strictest pieces of chemicals legislation.
Why was REACH introduced?
The EU enacted REACH in order to better protect human health and the environment from the risks that chemicals can be known to pose, as well as increase general knowledge and awareness of hazards and risks associated with chemicals. At the same time, REACH is meant to simplify the free movement of chemicals in the EU, strengthen the competitiveness of companies in the chemical sector, and promote innovation. It also proposes alternative methods for assessing hazardousness levels in order to reduce the frequency of animal testing.
Registration is a top priority
REACH is based on the principle that manufacturers, importers and downstream users along the supply chain are obliged take responsibility for the impact their chemicals may have on humans and the environment. Manufacturers and importers must report all registration-dependent substances that they intend to manufacture or place on the EU market in quantities of one metric ton or more per year to the European Chemicals Agency (ECHA). In particular, toxicological data must be collected and submitted to ECHA in a registration dossier – in addition to the physicochemical properties of each substance. Providing this basis for a safety assessment of each chemical is intended to ensure the safe use of substances at all stages of their life cycles, and the principle of "no data, no market" applies. This means that chemicals that are unregistered may not be placed on the market – with few exceptions.
Substances & Registration more than once
In general, all substances not considered natural and that are manufactured or imported in quantities of at least one metric ton per year must be registered, even if they are components of a mixture or another type of goods. This includes not only chemical substances used in industrial processing, but also those that people come into contact with in their day-to-day lives – e.g. cleaning agents, paints and varnishes, clothing, moisturizing creams, plastic goods, furniture and electrical appliances. Because of this, the regulation is extremely relevant for most companies in the EU. Exceptions include substances that are subject to laws of equal standing, e.g. foodstuffs, animal feed and medicines. Exemptions do, however, exist for the research and development sector and in polymer chemistry. Polymers as such are currently not subject to registration either.
Ideally, substances should only be registered one time. For this to happen, manufacturers and importers of the same substance would then submit their registration applications together and join together as a so-called consortium headed by a "lead registrant". Close exchange is explicitly desired, so registrants should – whenever possible – share data on the inherent properties of substances in a fair, transparent and non-discriminatory manner. This not only promotes consistency of data and prevents unnecessary animal testing, but also saves costs on the part of registrants owing to the fact that the ECHA also levies a fee for registering substances. This comes on top of expenses for determining the necessary (toxicological) data.
REACH pertains to all companies located within the geographical area covered by the regulation and which either use or place chemical substances, mixtures or articles on the market. A distinction is made between EU manufacturers, importers, downstream users and "Only Representatives" (or OR) for non-EU manufacturers.
European states & companies based outside the EU
REACH's geographical scope includes the member states of the European Union as well as Iceland, Liechtenstein and Norway. Following the introduction of REACH in 2007, legal entities in EU member states became obliged to complete registration for each of the relevant chemical substances that they manufacture or import into the EU in quantities amounting to at least one metric ton/year by the year 2018. This now means we have a comprehensive database which details important chemical substances in the EU market.
Even if they export products to the EU Customs Union, these companies are not directly bound by REACH obligations. Responsibility to comply with REACH requirements – e.g. to register substances – lies instead with importers based in the EU. However, a non-EU manufacturer can also appoint an EU-based Only Representative to handle the necessary obligations and simplify access for downstream users.
Companies each need to determine exactly how they are affected by REACH and what role it takes, as this may well vary from substance to substance or supply model to supply model. Only by first identifying their role can a company know what obligations are entailed. To do so, the right legal entities should be identified and specific staff members should be designated as responsible. This can often present challenges for smaller companies.
Apart from having to register chemical materials, what other obligations are there?
Manufacturers and importers are also obliged to comprehensively document all safety-relevant information for substances and mixtures with hazardous properties on a safety data sheet (SDS), and it is their responsibility to provide this information to customers in each customer's native language without being requested to do so. The SDS also needs to contain details on safe handling and security measures. If a material contains a substance of very high concern (SVHC) at a concentration higher than 0.1 percent by mass, additional information on safe usage must be provided. (For other products, the SVHC notification obligation is governed by Article 33 with no SDS required.) The SDS is not required as a part of the registration dossier but is nonetheless crucial for communication along the supply chain. In addition to all this, REACH also covers regulations for notification, reporting and archiving processes.
Approval (usually time-limited)
Authorizations are not usually valid in perpetuity and instead are subject to changing conditions and regulations. Registrants are obliged to keep their registration files up-to-date with the latest scientific findings. The European Commission will regularly check whether the registration requirements still exist/apply, possibly giving way to further obligations. ECHA's predominant goal is to gradually replace substances of concern with less hazardous substances and/or technologies as soon as technically or economically viable alternatives become available.
Substances not authorized & new findings
Authorities can completely ban the use or marketing of hazardous substances if they pose unacceptable risks to either humans or the environment which cannot be controlled. Alternatively, authorities may also decide to restrict their use or make these substances subject to prior authorization. For example, Annex XVII of the REACH Regulation contains a list of substances and groups of substances that are either prohibited or restricted from being manufactured, used and/or placed on the EU market.
In particular, authorities are concerned with substances that are carcinogenic, mutagenic and/or toxic to fertility – the so-called CMR substances (carcinogenic, mutagenic, reprotoxic), and PBT substances. PBT substances are those that remain in the environment for a long time, accumulate in living organisms and are toxic (P = persistent, B = bioaccumulative, T = toxic). Annex XIV contains a list of chemicals that have been evaluated as either PBT or CMR in the past; these may only be manufactured or used if they have been specially and specifically authorized.
Chemistry is always changing, and REACH takes this into account. New knowledge about substances can translate into their classifications being changed, which can have a wide variety of consequences for stakeholders. The same applies when the lists of substances subject to authorization and/or restriction undergo revision.
Related news
Knowledge brief | What to know about the Supply Chain Due Diligence Act
2 May 2022
Braving the gaps: sustainability in motion
25 Apr 2022