25 May 2022
NORCOMP silicone and fluorosilicone compounds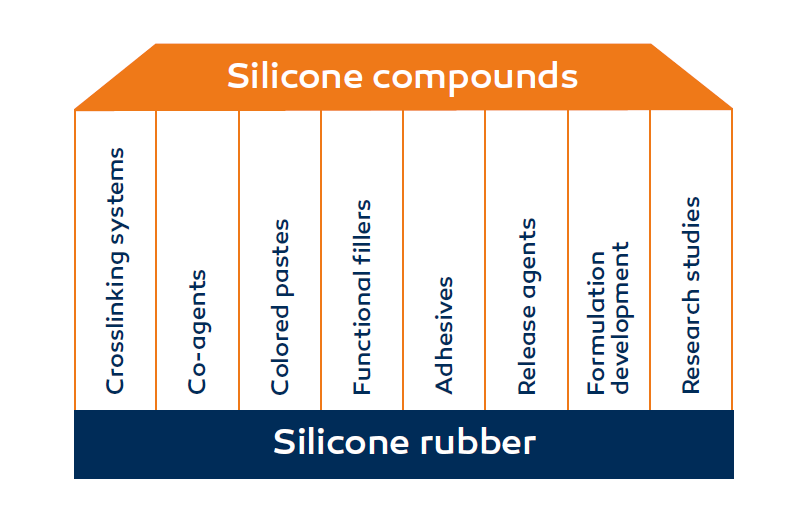 Nordmann offers all-round, comprehensive service around ist own brands. From development and formulation design to customer support and sales, our team handles it all; only production and testing are carried out by external partners.
Alongside large contract compounders, raw material manufacturers themselves are also "in the mix" in today's silicone market. Meanwhile, large consumers such as profile and cable manufacturers mostly only produce compounds for their own needs. This leaves companies like Nordmann to focus on solutions for specific niche areas – often in close cooperation with its long-standing customers.
One of these niche areas is fluorosilicone, which delivers excellent media resistance in addition to the same diverse range of properties as "regular" silicone.
Getting the right mix
Developing a new compound all starts with finding the right kind of crosslinking system – all depending on the type of technology that will be utilized for processing. Addition-curing compounds are attracting more attention these days, using tiny amounts of platinum catalysts instead of peroxides, and leading to increased productivity as a result of shorter crosslinking times. Better transparency is an additional advantage, and also that there are no decomposition products from peroxides, which often have a strong odor.
The next step in development is to choose a suitable base material to fit the intended product application. In addition to all-purpose compounds with balanced properties, manufacturers usually offer at least two other varieties: one with improved compression set for seals or rollers, and another with high tear strength and tear-propagation resistance for use in dynamic applications.
Although most compounds are still transparent, red or black, RAL colors and other color systems can also be achieved.
Compared to other elastomers, silicone rubber (VMQ) can be used across a very wide range of temperatures. Using the right kind of additives and specialty polymers, the limits can be pushed even further – to temperatures up to +300 °C and below -100 °C.
Parts made from VMQ often need to have flame and fire resistance, especially for aerospace or rail applications.
The functional additives used in VMQ are both halogen- and antimony-free – substances that are viewed critically in standard elastomers.
Specific requirements on a compound, e.g. concerning electrical or thermal conductivity, stability, flowability, being self-lubricating and/or easy to demold can all be achieved with a purposefully designed grade of NORCOMP.
Naturally, testing compounds for customer approval according to standards such as DIN-ISO, ASTM, VW-TL, DBL, etc. is also an integral part of the development process.
Distributed in: Worldwide.
Related news
Nordmann: more than distribution …
29 Sep 2021
Nordmann at the 2021 DKT / IRC
24 May 2022