4 Oct 2022
Insights from Nordmann's Monomers team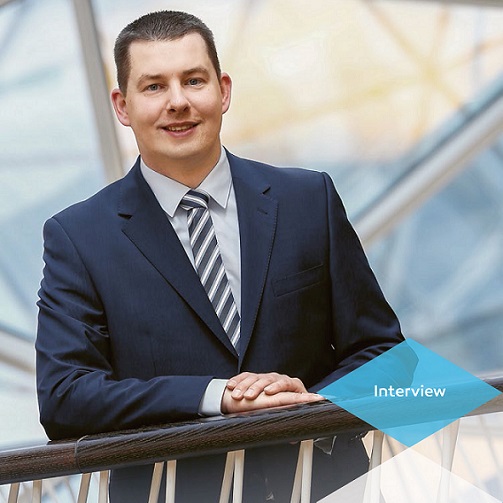 Take a look behind the scenes in this interview with Markus Grulich, Nordmann's Global Sales Director Monomers, as he comments on the future of the monomers market and opportunities for sustainable business.
Nordmann operates globally and is active around the world in the monomers market. What can you tell us about your suppliers and your business in different regions?
Markus Grulich: The global presence we have makes us a strong partner for our international customers and the best-known suppliers around the world to work with. In Europe, for example, we have been working with Evonik and Röhm since 1995, and Nordmann has been the exclusive pan-European distributor for both companies' methacrylate products since 2017. Right now, we're even expanding our existing methacrylate and acrylate business to the USA and India.
What role do monomers play in the world of increased sustainability?
Markus Grulich: Awareness of sustainable products is increasing among our customers and end consumers alike. Our suppliers are also investing a lot of time and resources into offering sustainable solutions. This allows Nordmann to supply effective products for achieving a wide range of sustainability goals, including specialty additives that optimize the performance and service lives of end products (which in turn helps reduce waste), or bio-based materials that decrease the carbon footprint of our customers' products – right from the very start of the manufacturing process.
Procurement and availability issues have been big challenges recently. What are your expectations for the coming year?
Markus Grulich: The world economy has experienced a number of exceptionally problematic situations in recent years, from the container ship Ever Given blocking the Suez Canal to supply shortages of various raw materials, disrupted supply chains that came as a result of the coronavirus pandemic and now the new rise in energy costs and the war in Ukraine. Given all these acute challenges and uncertainties, it is difficult to clearly foresee what's to come in 2023 – but I believe we and our partners need to be prepared for supply chain complications to continue. Fortunately, the strong partnerships we have put us in good standing to supply our customers reliably in the future.
What would you recommend to all partners at this year's K fair?
Markus Grulich: Sadly, events like the K have become a rarity over the past two years due to the pandemic – which gives me all the more reason to recommend that all our existing and of course potentially new partners take the opportunity to meet with our technical experts at this year's fair! We'd love to welcome you to our booth for a lively exchange and to work on ideas for new projects. Definitely come see us!
What news can visitors to the K 2022 look forward to in the monomers field?
Markus Grulich: I think Evonik's specialty methacrylates – which can be used in a wide range of rubber, plastic, and elastomer applications such as wires and cables, medical devices, pipes and hoses, car seals or shoe soles – are definitely newsworthy! With the right choice of crosslinker, too, they can be used to adjust flexibility, toughness, and chemical and aging resistance.
Something else worth mentioning is that Nordmann supplies environmentally friendly monomers that don't require any kind of special hazard labeling. Any of our on-site experts will be happy to tell you more at the fair.
Related news
Nordmann at the K 2022
25 Aug 2022