25 Apr 2022
Hot black coffee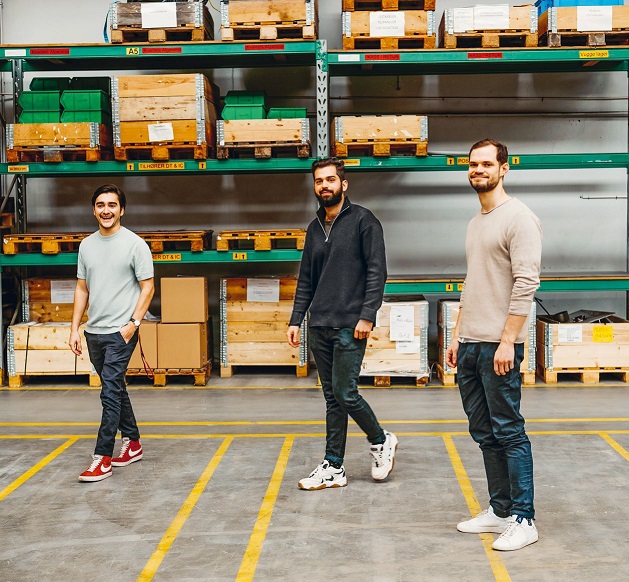 When asked about his age, Alejandro Franco waves off the question. "It's just a number!" he says, but then reveals that he recently turned 27. Originally from Barranquilla, a major city located on the Caribbean Sea, the Colombian businessman has already experienced more than once that youth can be a disadvantage – for example, when starting a business and looking for investors. "My friends Juan Medina, Camilo Fernandez and I launched our company Kaffe Bueno in 2016, shortly after we graduated with bachelor's degrees in International Business from a French university in London. We were just in our early 20s at the time, so at first some people had doubts about whether we were really serious," Alejandro recalls. Then he shrugs his shoulders and smiles. Now that the company has eleven employees – including biochemists and a nanotechnologist – it's clear that they are to be taken very seriously. Above all, the young entrepreneurs have a modern and unique vision of sustainability: to revolutionize the way people perceive coffee. "From a drink of pleasure to the elixir of health," Alejandro says.
HEALING PROPERTIES OF COFFEE
"For me, as a Colombian, viewing coffee this way is quite normal," explains Alejandro, who now lives in Copenhagen and manages the company's commercial area with his friends from a coworking space in an industrial area near the Danish capital. "For example, if I ever hurt myself when I was younger, my grandmother would put coffee grounds on the wound. That helped."
Thanks to studies in molecular biology, now Alejandro and his colleagues also know why: coffee contains linoleic acid, which helps to heal wounds. But only one percent of coffee's other valuable ingredients – including other fatty acids, proteins, sugars and antioxidants – actually end up in the hot beverage that people drink. The rest is often burned or ends up in landfills; at best, it lives on as fertilizer. That's why Kaffe Bueno upcycles coffee grounds and extracts oil and fiber from them: so all the precious ingredients of the bioactive plant can be utilized in the food and cosmetics industries. "The oil – which we christened KAFFOIL® – is used as a food ingredient because of its flavoring properties," explains Alejandro. To make Kaffee Bueno's KAFFIBRE®, fibers are separated from coffee grounds. Full of fiber and protein, these can then be used as flour in gluten-free recipes or to make healthy snack bars, pizza, pasta and pastries. Flavorwise, the fiber is somewhat nutty or reminiscent of chocolate in taste. In cosmetics, KAFFIBRE® can be used as a natural exfoliant in a variety of formulations – facial scrubs, for example. KAFFOIL® and KAFFIBRE® are not only good for people, but also for the environment; every ton of coffee that Kaffe Bueno upcycles prevents 340 cubic meters of methane from being released into the atmosphere.
SUSTAINABILITY THROUGH A CIRCULAR ECONOMY
Alejandro drinks his first coffee of the day (one of five) at home in his apartment, situated in Copenhagen's southern harbor. The beans for it came from an organic plantation in southern Colombia. Alejandro spent a few weeks there living with the farmer, who is also an advocate for women's rights in the country's coffee scene. "Since very little of the money spent in Europe on, say, a cappuccino actually reaches the farmers in Colombia, I wanted to find out what was missing – and that's education, first and foremost. That's why part of our proceeds will go to support local education projects in Colombia," says Alejandro. After all, that's also part of sustainability: keeping an eye on all the components of an economic cycle as well as the big picture.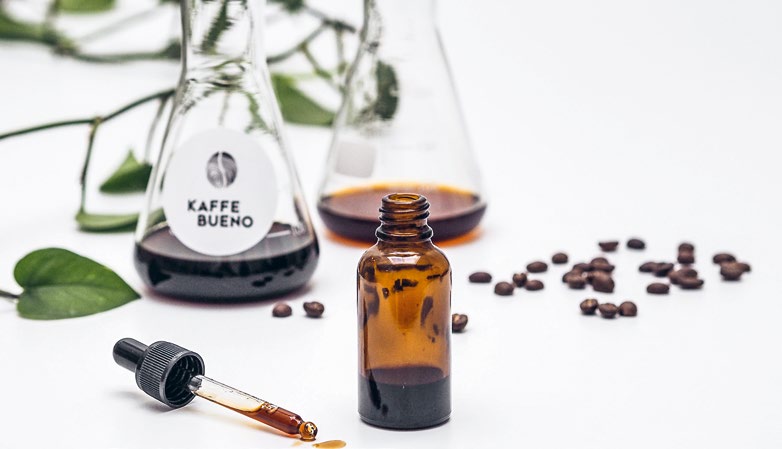 Kaffe Bueno was founded in Denmark in 2016 and is effectively the first company to develop a circular economy around coffee by using coffee waste, green chemistry and bio-technology. The founders don't just make oil and fiber: they also break down coffee grounds into molecules and produce ingredients for the health industry. The company provides substitutes to synthetic and petrochemical substances for the industries that cater to society's well-being.
Nordmann is also convinced by Kaffe Bueno's innovative product range. Since the beginning of 2021, the company has been the exclusive distributor of Kaffee Bueno's KAFFIBRE® for the personal care sector and KAFFIBRE® and KAFFOIL® for the food sector in Germany, Austria, Switzerland and Scandinavia.
Related news
On course for climate neutrality
25 Apr 2022
Verifiably sustainable: ISCC Plus certification
25 Apr 2022
Green network of the future
25 Apr 2022
Braving the gaps: sustainability in motion
25 Apr 2022
The world champions of sustainability
25 Apr 2022
More than a trend
25 Apr 2022