4 Oct 2022
Interview with UBE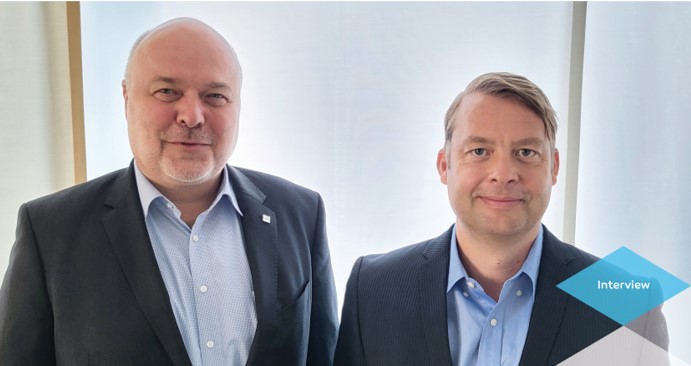 In your opinion, what makes a good partnership?
In the end, relationships between companies always come down to relationships between people – so it's not surprising that good partnerships are based on mutual understanding, trust and reliability, just like in marriages or other committed relationships. Open communication is what's needed to work through differences of opinion and make decisions together.
Trust has to be earned continually on both sides, with both parties aiming to max out potential together.
If we switch gears now from UBE to Repol – which of course is part of UBE – which products does Nordmann focus on in distribution?
Repol's product portfolio focuses strongly, but not exclusively, on polyamide materials. PBT, polyolefin compounds and styrene-based materials and blends are also available. Polyamides are traditionally utilized for their heat, chemical and impact resistance, as well as their strength – especially now in the field of automotive engineering, which is currently undergoing a paradigm shift from traditional combustion engines to e-mobility systems that require either batteries or fuel cells. The needs of automotive engineering nowadays partially overlap with those of electrical and electronic applications, which also often make use of polyamide materials because of their excellent dielectric properties.
Which trends do you see as particularly relevant for Repol/UBE and the partnership with Nordmann?
The issue of sustainability is particularly important, as well as the e-mobility trend that we just mentioned. For years now, one of Repol/UBE's top priorities has been producing less waste. We are accomplishing this by reducing the amount of material we use and using products that have better functionality.
Making a consistent practice of using more and more reclaimed materials in formulations is also very important in this respect, but it is not always easy – because what really ensures a successful product is knowing a customer's needs in detail and through close contact with them.
The recent shortages of key raw materials such as additives, stabilizers and fiber materials has been creating enormous challenges for everyone in the market – but also opportunities. And thanks to the extensive technical knowledge and good relationships that the experts at Nordmann have with customers, we have been able to offer manufacturers alternative solutions in a timely fashion and meet delivery obligations. 33 years of teamwork is quite a strong example of sustainability in these fast-moving and volatile times!
Related news
Made-to-order compounds from Repol
4 Oct 2022
Congratulations on 70 years of the K!
4 Oct 2022