4 Oct 2022
Interview with Dana Russu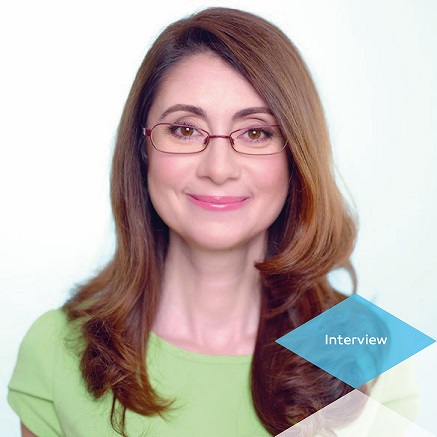 How did you come to be employed at Nordmann?
Dana Russu: I've been working in the chemical industry for more than 20 years, so I was already familiar with Nordmann before becoming part of the team. The company has had a strong market presence for many years, and I was also drawn to the company's German style of work and business. That suits me well, and I like working for major international organizations in general.
How would you describe your job at Nordmann?
Dana Russu: In short, it's all about communication! Being a Technical Sales Manager puts me in contact with a lot of people, and I kind of feel like a "foreign minister" in my job – someone who approaches people and communicates openly and transparently. In this way, I maintain professional connections with our many international business partners and continue to develop relationships. Our company still works with our most loyal customers and suppliers in Romania, as we have done since we first started in 2004.
What has changed most in your day-to-day work, particularly as a result of the pandemic?
Dana Russu: I think that in 2022, after two years of the huge constraints and enormous changes we've seen in the interpersonal field, we need to change the way we communicate. Digital communication channels are useful and I see them as being very beneficial in business communication; they make everyday work easier, shorten feedback times and simplify international coordination. Beyond that, however, we need to reinforce personal and face-to-face interaction – because that's really the best way to fully understand the people we talk to and respond to their current circumstances and individual needs. For me, communication is about so much more than just a video transmission on a screen – it means looking at people holistically in order to facilitate open and authentic dialogues.
What personal success at Nordmann are you especially proud of?
Dana Russu: I have fond memories of a customer event that I organized together with two of our suppliers before the pandemic. We invited our customers to a beautiful place in Transylvania to attend product presentations and participate in open discussions, and we created an informal environment for everyone to talk about their products and needs and to find solutions for their applications. The feedback we received from our customers was very positive, and they asked us when we would be holding the next event. The fact that my initial idea for the event actually came to life makes me especially proud, and doing it together with the help of my colleagues and our partners made it even more of a success.
What are you particularly looking forward to at the K 2022 fair?
Dana Russu: Business relationships and communication. I think sustainability in business relationships is achieved with communication, so I'll be looking to have face-to-face exchanges with people from my industry at the K show. That's exactly what the K is all about, and the combination of in-person interaction, friendly chats and shared experiences is what makes these events so incredibly valuable for Nordmann.
Related news
Nordmann at the K 2022
25 Aug 2022