4 Oct 2022
Interview with Christophe Deshayes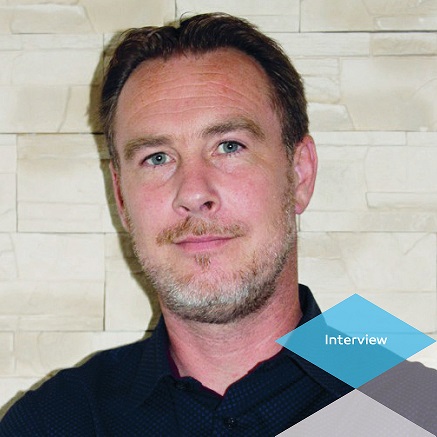 What makes working for Nordmann special?
Christophe Deshayes: As a professional polymer engineer, I now have over 16 years of experience selling chemical products for both small and large companies. The Nordmann team in France is comparatively "lean" and only has 20 members of staff, but it benefits a lot from the excellent reputation and financial bedrock of the Nordmann Group. We have great team spirit, and I enjoy being able to personally contribute to the further development of the company.
What do you do at Nordmann?
Christophe Deshayes: I'm responsible for initiating and handling the sale of products and services to customers and those otherwise interested in plastics. That's usually done by sharing technical advice and is a big part of how I contribute to the achievement of our corporate goals. I also monitor inventory, coordinate marketing activities, foster relationships with suppliers and build out our product range by collaborating with customers on new technical projects.
What are the biggest priorities for Nordmann France at the moment?
Christophe Deshayes: To continue to grow! Attracting new customers, increasing sales with current ones and finding new suppliers to partner with can all help us achieve that – which is why we always strive to offer an innovative and diversified product range. We also recently expanded our customer service team for plastics and hired new staff in technical sales. Trade fairs like the K, too, are ideal for promoting visibility and expanding our business network.
How does your day-to-day work differ when you're at home or in the office?
Christophe Deshayes: Office days are all about personal interaction with colleagues, my supervisors and business partners. When I'm working from home, I focus on strategic business development or developing new technical projects, preparing for customer visits or drawing up offers or analyses.
Related news
Nordmann at the K 2022
25 Aug 2022