25 Apr 2022
Green network of the future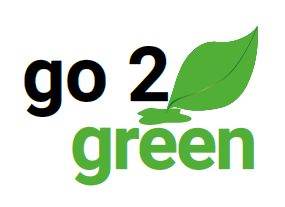 The goal is clear: by 2050, a fully sustainable circular economy should be in place. Using a wide variety of measures, the EU Commission's Green Deal initiative aims to transition to a competitive, resource-efficient economy. This transformation also affects the manufacturing and processing sectors of the paint, coatings and printing industry. For companies in these sectors, it means that toxic chemicals or chemicals that are difficult to break down must be replaced.
With these tremendous challenges in mind, the go2green network was created. An innovation platform made up of small and medium-sized companies as well as industry and research teams, go2green began its work in the summer of 2021. "Our goal is to develop sound approaches and find solutions for the German paint, coatings and printing industry so that we can bring sustainable and non-toxic products to the mass market," says Claus Steinau, Manager for Technology Transfer and Innovation Networks at HeiQ RAS AG, which currently is managing the go2green network.
As a multinational chemical distribution company, Nordmann is also a part of go2green. Peter Kuchenbrod, network member and Business Manager of Nordmann's Coatings & Inks division, says: "Thanks to our strong network, we understand the framework conditions necessary for ensuring a successful transition from conventionally produced raw materials to ecologically and economically viable alternatives. We are not involved in the development process handson, but we play a significant role in channeling new materials and contributing to their use."
With its combined forces and areas of competency, the go2green network is looking to lead the industry into a bright future. As Steinau remarks, "Our aim is to empower the many small and medium-sized companies in the paint and coatings sector to get an early start on working with future-oriented and sustainable products." The first steps in this direction have already been taken.
Related news
On course for climate neutrality
25 Apr 2022
Verifiably sustainable: ISCC Plus certification
25 Apr 2022