8 Mar 2023
Global employer with a family-like atmosphere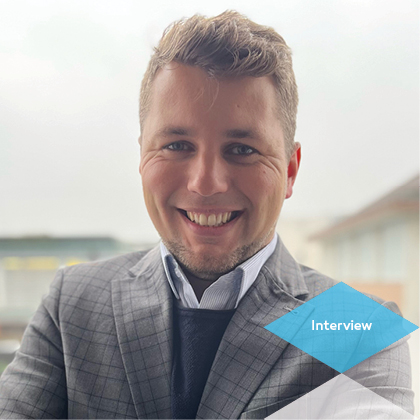 How did you start working at Nordmann?
I've been part of the Nordmann family since the middle of October 2022, but I already knew about the company before joining it as a Technical Sales & Product Manager. I'm originally from Poland, which is where I completed my studies in chemistry. After graduating, I worked several different jobs in the chemical industry – everything from laboratory work to technical support and service. I gained a lot of experience working abroad during the first five years of my professional life, enjoying Greece in particular (not only because of the delicious food) as well as Switzerland. My family and I ultimately decided to make a home in Switzerland and moved here four years ago. It was not just the country's great outdoors that convinced us, but also the friendly attitude of the people that made it easy for us to feel at home.
What do you like most about your job at Nordmann?
Nordmann is a global employer that still has the spirit of a family business. In my job as a Technical Sales & Product Manager, I get to merge two of my skillsets: technical expertise and making connections with people. To me, sales is about building good relationships with customers – and that only works if the sales representative is personally invested, proactive about finding solutions and able to advise customers well. I really enjoy putting all this together!
How do you achieve a good work-life balance?
I'm a total family man. My wife, children and I live in a small town near Zurich. We often unwind by doing exciting outdoor activities together. When the weather is good, we go stand-up paddling on Lake Zurich or spend our weekends camping. Looking at the mountains is a great way for me to relax, breathe and recharge my batteries. Then when Monday rolls around, I'm ready for new Nordmann adventures.