16 Aug 2022
The future lies in chemistry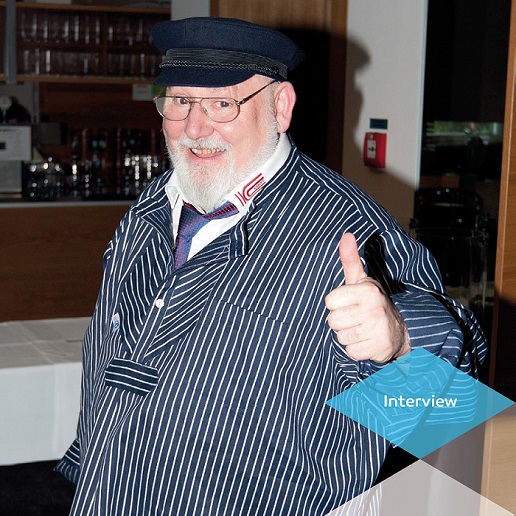 In terms of sustainability, what do you think the future holds for paints and coatings?
Jürgen Kiroff: For me, it's clear that the future of sustainability lies in chemistry. Take paints and coatings, for example, which are expected to be virtually indestructible these days – i.e. extremely resistant to wind and weather. At the same time, customers are pushing for biodegradable products. There needs to be a solution to this problem, and one possibility is to aim towards recycling right from the start and ensure that very durable materials can be broken down again into their raw materials for reuse. The other approach also involves chemistry, but is geared toward producing new types of coatings and paints that follow nature even more closely. The goal is to use substances that occur naturally and can be chemically modified in such a way as to align perfectly with the twin goals of durability and sustainability.
Can you give us an example?
Jürgen Kiroff: Have you heard of Formoline L112? It's a fat binder that is currently being sold as a diet aid. After consuming a heavy meal, it helps ensure that the body utilizes fats to a lesser extent. Formoline L112 can be found in a reference book of natural organic resins, too. It says that the polymer L112 consists largely of chitosan – i.e. a biopolymer obtained from chitin. Chitin, in turn, is found in the shells of marine animals. The hornlike substance is what makes the exoskeletons of shrimp, crabs and prawns elastic, and it's also resistant to chemicals. When chitosan or Formoline L112 is produced chemically from chitin, it gains the ability to bind fat-soluble substances. This property makes it popular as a diet aid, but it also means that the solid chitin shell can be liquefied.
This means that a coating based chitosan would contain an elastic and resistant natural substance that could be easily broken down. Does a chitosan varnish already exist?
Jürgen Kiroff: No, not yet. Ever since the mechanism was discovered about ten years ago, we have been in the process of researching and testing its properties and potential. Nonetheless, it shows that there are still many natural "secrets" to be unlocked and that we can learn a lot from nature to help us develop new paints and coatings.
How long do you think it will take for a coating like that to be ready for the market?
Jürgen Kiroff: That all depends on the amount of political or social pressure. The greater the push for sustainability, the more research will get done.
Jürgen Kiroff studied precision engineering at the Nuremberg University of Applied Sciences and has been working at his parents' company in Fürth since 1988. At Farben-Kiroff-Technik, he tests out new and existing materials and technologies to meet the needs of major industrial and craftsmanship businesses such as Audi AG, Robert Bosch GmbH, Fairchild Dornier, Rolex and Singapore Airlines. Jürgen Kiroff also works as a consultant for historic paints and varnishes with RAL and the German Museum of Technology in Berlin, among others.

Related news
A matter of perspective
25 Apr 2022
Fine finishes that stay
25 Apr 2022