8 Sep 2022
Flame protection and more - Interview with Emma Nordenberg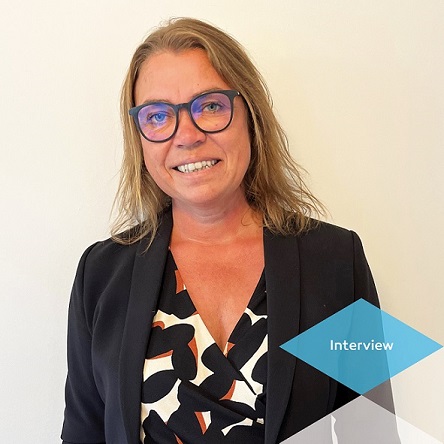 How important is the flame retardant market for Nordmann?
The flame retardant sector is of great strategic importance for Nordmann, and we are excited to already have a leading market position with some of our own-brand NORD-MIN® products. We would now like to extend this success to other European countries as part of a new business concept for Europe that was launched in July last year. We now want to extend this success to other European countries on the basis of a new European concept launched in July 2021. We have already bundled activities together from each of the different countries we operate in and started optimizing knowledge transfer, i.e. to make existing expertise available to all of the Nordmann subsidiaries. We are also continuously learning from and with one another in our day-to-day business by discovering synergies.
Why have you chosen to work in this field? And why for Nordmann?
I have a special fascination with halogen-free flame retardants, and my focus has always been on finding fitting product solutions that are also sustainable for the environment. After many years of experience in researching and developing fire protection products, I decided to change careers.
I chose Nordmann because I'd been in close contact with the company for a long time and was drawn to their broad portfolio and expertise in effective, eco-friendly and sustainable materials.
From your point of view, what trends will dominate the market in the near future?
I think we'll be seeing an increase in sustainable solutions with minimal environmental impact. In recent years, there has been big interest in bio-based materials for many other product areas – like coatings, for example. I hope this also becomes a trend in flame retardants as well.
With legal requirements having changed for labeling and classifying the organic compound Melamine, I think we'll also see increased interest in the alternative products that we already have in our product portfolio through ongoing projects around Europe. This will be exciting to follow!
How does the megatrend of sustainability influence activities in flame retardants, e.g. the EU's Green Deal?
That's a difficult question, as the primary purpose of flame retardants is to prevent the occurrence of fire and save lives. That could mean that the EU's Green Deal ends up taking something of a backseat to the FR industry.
I believe it will be up to the manufacturers to push this development further and show that flame retardants can also promote sustainability and help make the European Union climate neutral by 2050.
The most important tool for reporting a product's environmental impact, incidentally, is its Environmental Product Declaration (EPD). EPDs are based on life cycle analyses (LCA) in which the environmental properties of a material are mapped out for each phase of the product's life. With industries now increasing the demand for EPDs, the chances of achieving the aims of the EU's Green Deal should be favorable.

Related news
"Flame protection has great strategic importance for Nordmann." Interview with Ralf Meier
27 Sep 2021