7 Jun 2022
GrassFit™ 80 WPC: high-quality whey protein from cows in harmony with nature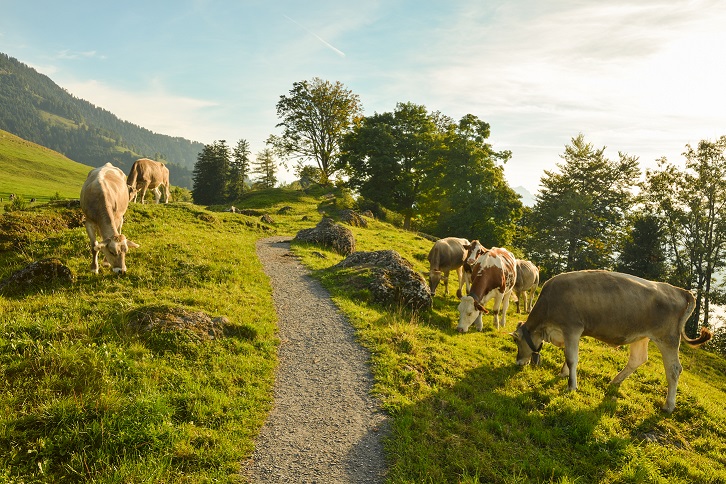 Whether in the form of shakes, bars or desserts, high-protein foods are now everyday staples in most modern supermarkets, and demand for them continues to rise. Typically based on whey or milk protein, these products serve as an additional source of energy for the body. There are, however, differences in quality among protein powders – but that's where Eurial's GrassFit™ 80 WPC stands out above the competition.
In harmony with nature
GrassFit™ 80 WPC is a special product in the French whey protein producer Eurial's range: a protein powder made from the milk of cows that live in complete harmony with nature. The cows follow the natural rhythms of alpine meadows. When the weather permits, the animals graze directly on pastures in the Alps. During the cold winter months, they are fed mostly hay cut from alpine meadows. The milk produced by the cows is used first to make protected designation of origin (PDO) cheese, so compliance with production criteria is strictly monitored. "Raising the animals according to their natural rhythms means that they produce less milk, but the overall quality of the milk increases. This allows us to achieve two important goals at the same time: protecting the welfare of the animals and manufacturing a high-quality food product," says Anne-Charlotte de Geyer, Marketing Manager Specialized Nutrition at Eurial.
Sustainably protecting the environment
In addition to animal welfare and making high-quality products, the company also cares deeply about sustainable manufacturing processes. All the liquid effluents can be released into the natural environment safely and in a responsible manner.


Related news
Versatile and nutritive proteins from Eurial
28 Sep 2021