8 Mar 2023
Definitely our cup of tea!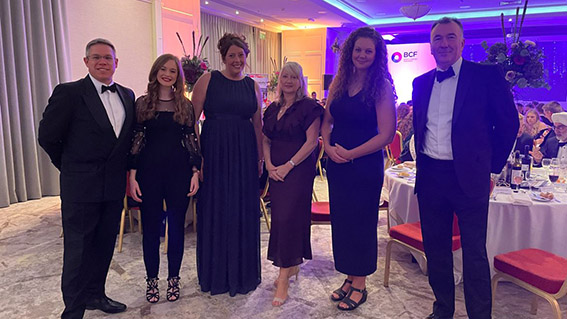 Steve Tuffley once did pioneering work in the coating sector at Nordmann U.K. Ltd. (Nordmann UK). With his technical expertise and many years of experience, he played a key role in building the coatings team at Nordmann's UK subsidiary. Following Steves retirement, Helen McCormack took over the department as Business Manager in 2021, supported by Andrea Clavis as Technical Sales Manager. Together, the two colleagues doubled the number of staff on the team – and it paid off! In 2022, sales increased significantly. The team of colleagues achieved this not only because of their exemplary work ethic and rigorous efforts in market expansion, but also because of their character, exceptional commitment and – naturally – everyone's unique British charm.
Our community is special to us!
In addition to developing the market in the UK and strengthening Nordmann's brand in the coatings sector, Nordmann UK's coating team also focuses on sustainability and social responsibility. In keeping with Nordmann's commitment to both these issues, the company's UK colleagues are particularly pleased to be part of the Sustainability Committee of the British Coatings Federation. Nordmann UK also participated in the Safe & Sustainable by Design event. There, Helen and Andrea took the opportunity to involve Nordmann as a sponsor in the spirit of sustainability. In addition, the event provided an opportunity to introduce Nordmann and its products, as well as for in-depth discussion.