8 Mar 2023
Close connections with Switzerland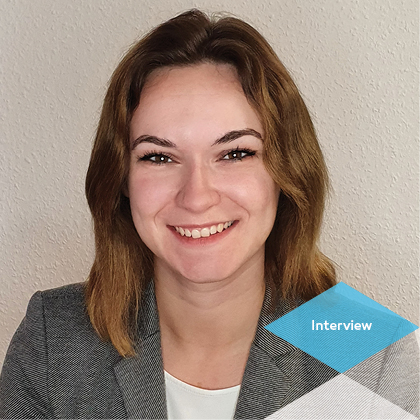 How did you start working at Nordmann?
My personal history has deep ties with Nordmann. I was just two years old when I first visited the Hamburg headquarters, as my father was part of the Nordmann team himself for some time. It was there at his side, cheeks red with excitement, that I got to announce the birth of my sister. Years later, I made a conscious choice to join the company as a trainee.
You completed your traineeship at the top of your class. What was the next step for you at Nordmann?
I initially worked in Hamburg as an Inside Sales & Customer Service specialist on the polyurethane elastomers team – but right from the start, I had a special interest in sales that I pursued. I gathered as much experience in the field as I could and took on more tasks. As of last year, my sales responsibilities were extended beyond the borders of Germany to include accounts from Switzerland. Around this same time, I was given the opportunity to complete a part-time business degree. Now that I have, I'm attending lectures for my master's degree.
Earlier this year, you moved to Zurich to support the Nordmann team there. What motivated you to do so?
I'm very grateful to Nordmann for the opportunity to have moved to Zurich this past January. My position now covers three industries: Polyurethane Elastomers, Adhesives & Sealants and Industrial Solutions. I really like the diversity of the tasks that I handle and the variety of customers, suppliers and products I deal with on a day-to-day basis. I also like Zurich very much on a personal level. I have some close friends in the city and I love the mountains. I learned to ski when I was a child, and I'm happy that I can get out on the slopes again and work on improving those skills, too. I already feel at home in my new surroundings.