8 Mar 2023
Albemarle announces launch of Ketjen Corporation
As a distinct brand, Ketjen will continue to support customers in their unique energy transition journeys from fluidized catalytic cracking to clean fuels, hydro-processing, organometallics and curatives. The process of moving the Catalysts business to its new legal structure is currently underway and should be finalized by the end of 2023.
"As the industry responds to global market dynamics, our customers need innovative solutions to help them navigate their changing landscapes," said Ketjen President Raphael Crawford. "Ketjen will continue to provide its portfolio of advanced catalysts and specialty chemicals solutions, which are unique to each customer's needs, to increase production performance and business value."
Focus on customized, high-impact catalysts
Headquartered in Houston, Texas, Ketjen will collaborate with customers in the petrochemical, refining and specialty chemical industries across three divisions: Fluidized Catalytic Cracking (FCC), Clean Fuels and Hydroprocessing Catalysts (HPC) and Performance Catalyst & Curative Solutions (PCS). Albemarle's existing advanced catalyst solutions team will lead Ketjen operations. "The launch of Ketjen continues our legacy as a partner of choice for industry leaders," said Rodrigo Pinto, Vice President PCS. "Establishing Ketjen under this separate structure will allow the business even greater focus and continued development of customized, high impact catalyst products."
Ketjen's team of qualified experts adopts a flexible, hands-on approach to customer operations in order to counsel and lead on mission-critical functions. With its strong industry commitment and long-term partnerships with major corporations, Ketjen will lead the industry in providing safe and reliable advanced catalyst solutions.
Partnership for over ten years
Nordmann and Albemarle have been working together successfully for over ten years and intend to continue on this path in the future. Nordmann distributes the ETHACURE product range of the Performance Catalyst & Curative Solutions (PCS) division for various applications in the construction, the automotive sector, coatings and other industries.
"Nordmann has been a consistently great partner to us for more than ten years now because of its high quality standards and the close and intensive contact it maintains with our customers in the polyurethane and polyurea industries," said Pinto.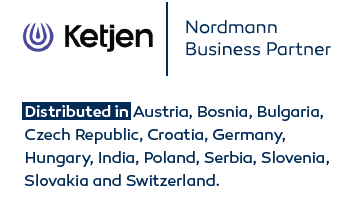 Related news
Nordmann at the 2023 European Coatings Show
25 Jan 2023
NORPUR PTMEG: high-quality raw materials for polyurethane
8 Mar 2023