8 Mar 2023
Low-formaldehyde superplasticizers from Melamin
Their ability to regulate the consistency of concrete as well as of gypsum-based products and to reduce the amount of water required makes them very popular additives for construction applications.
Melapret AAS 40/LF, Melapret AAS 40/LFE, Melapret AAS 40/S and Melapret AAS 40/G each feature a level of free formaldehyde that is consistently below 0.1% (measured according to ISO 11402:2004 standards).
Melapret AAS 100/LF as well as Melapret AAS-100/G are low-formaldehyde plasticizers that Melamin supplies in powder form for use in dry mortar applications such as flowing screeds, leveling compounds or grouts.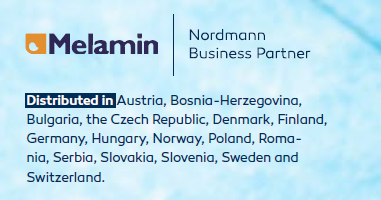 Related news
Nordmann at the 2023 European Coatings Show
25 Jan 2023
With Derakane™ Signia™ resins INEOS Composites focuses on reduced styrene emissions
8 Mar 2023