8 Mar 2023
High-performance cellulose ethers for improved dry mortar formulations
Nordmann partner Nouryon has been serving the paint and construction industries worldwide for more than 60 years. With its unique product portfolio, powerful R&D department and global production, Nouryon offers expertise in formulations and brings experience and product know-how to customers. Nouryon's product portfolio includes one of the most important additives for the formulation of dry mortars: Bermocoll® cellulose ethers.
Bermocoll® cellulose ethers provide a number of needed properties to dry mortar formulations, such as increased water retention, improved consistency to facilitate workability of thin-layer products and controlled rheology for higher stability.
Using Bermocoll® cellulose ethers facilitates the production of high-performance materials for the construction industry. Sustainability is a cornerstone of Nouryon's overall strategy. The Nordmann partner is focused on expanding its portfolio of eco-premium products that offer significant sustainability advantages over conventional alternatives.
Focus on Bermocoll® FLOW
Providing a natural substitute for associative thickeners in wall paints
Nouryon's Bermocoll® cellulose ethers are used as rheology modifiers and water-retaining agents.
Bermocoll® FLOW is a novel and hydrophobically modified cellulose ether designed for use as a rheology aid in wall paints (interior and exterior) based on pure acrylic binders. Highly associative with extremely low viscosity and exceptional flowability, Bermocoll® FLOW bridges the gap between synthetic associative thickeners and hydrophobically modified cellulose ethers (HM-CE). It also retains the stabilizing qualities of a cellulose thickener while exhibiting the flow and leveling properties of synthetic ones. This makes the product particularly suitable for highquality formulations that feature low VOC content. It can be used to achieve both the favorable anti-settling properties of a cellulose ether and the effective flow characteristics of an associative thickener.
Depending on the formulation, Bermocoll® FLOW simplifies matters – eliminating the need for complex combinations of thickeners to obtain optimal paint rheology profiles.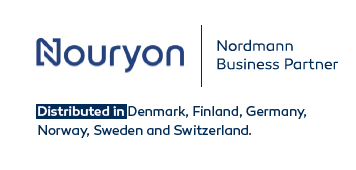 Related news
Nordmann at the 2023 European Coatings Show
25 Jan 2023
With Derakane™ Signia™ resins INEOS Composites focuses on reduced styrene emissions
8 Mar 2023
Low-formaldehyde superplasticizers from Melamin
8 Mar 2023
MIGHTY® POWDER PCEs from KAO
8 Mar 2023
RESONAC chloroprene latice
8 Mar 2023
Faci hydrophobing agents for structurally strong buildings
8 Mar 2023