8 Mar 2023
Fueling innovation through game-changing formulations
Honeywell is now introducing NduroMatt™: micronized, multifunctional additives for outstanding surface protection
While the requirements for durability and longevity of surface properties are perennially on the rise, conventional matting agents make coatings susceptible to surface defects such as burnish, mar and scratch, negatively impacting the durability of matte paints and coatings. With Honeywell's NduroMatt ™ multifunctional additives, customers can completely replace or supplement conventional alternatives in matte coatings to enhance surface properties. Formulators can explore NduroMatt™'s superior performance when compared to conventional and synthetic silica-based matting agents. The NduroMatt™ product line consists of nine separate products that offer a wide range of performance attributes for architectural, wood, industrial, and functional coatings. NduroMatt™ provides a two- to three-fold improvement over conventional matting agents, improving properties like matting efficiency, burnish resistance, rub resistance, scuff and stain resistance, and shelf stability with a minimal impact on viscosity.
Honeywell's Cohesa® emulsion additives for water-based formulations in adhesives, inks and coatings
Cohesa® additives are innovative, high-solids copolymer-in-water emulsions formulated with low or zero surfactant content. They may be used in a broad range of water-based formulations to improve technical characteristics. Formulators can enhance the performance of water-based adhesives, inks and coatings, and help achieve solvent-based formulation performance with Cohesa®. This product range shows versatile applicability in water-based formulations. Developed for use in water-based, pressure-sensitive adhesives, but also to provide benefits in water-based inks and coatings, Cohesa® additives are also ideal for several other applications. Key benefits of their use include improved adhesion, especially to substrates with low surface energy, and improved resistance of an adhesive to shear.
Honeywell's range of solutions are designed to enhance performance, improve processing and increase the value of customer formulations. Each offering in the product line is backed by Honeywell's consistent quality, excellent customer service and reliable global supply network. As one of the world's leading manufacturers of low molecular weight polyethylene additives, Honeywell's technical support team is prepared to help customers identify the most suitable additives for their specific applications and to assist them with hassle-free incorporation.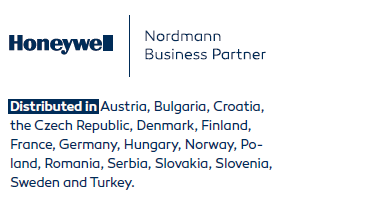 Related news
Nordmann at the 2023 European Coatings Show
25 Jan 2023
The future is what we make it!
4 Oct 2022