8 Mar 2023
Faci hydrophobing agents for structurally strong buildings
Metal soaps in the form of stearates and oleates have been successfully used for years as hydrophobing agents in a variety of dry mortars such as plasters and joint mortars, fillers and also tile adhesives. Hydrophobing properties prevent moisture from penetrating into masonry, plasters and concrete and causing damage there, leading to a prolonged service life of finished materials. This is particularly important for effective mold and fungus control.
The advantages of metallic soaps are also evident in tile-laying, as they provide longer open times. As a result, more tiles can be installed in the same period of time and labor costs can be saved. With seven production facilities in Europe, the USA and Asia, Faci is very well-positioned in the field of metallic soaps, and with its extensive product range, the company can provide the optimum solution for every application.
Faci's portfolio includes both reactive and non-reactive metallic soaps. Depending on the application, non-reactive and insoluble metal soaps in powder form such as calcium stearates, zinc stearates and magnesium stearate all achieve particularly potent hydrophobic effects if they are intensively mixed in and well-distributed in the matrix. Reactive, water-soluble metallic soaps such as Faci's sodium oleates (in powder and in granulate form) hydrophobize through a chemical reaction between the alkali soap and a special part in the cement matrix (usually calcium ions). These are particularly effective because of their reactivity with other individual components of dry mortars. Combinations such as such as Faci's Cabastol, Edilstol or Edilmag are all characterized by particularly rapid hydrophobization.
Metallic soaps such as Fluocast, a 50% calcium stearate dispersion, are also used in concrete as hydrophobic agents and as efflorescence inhibitors.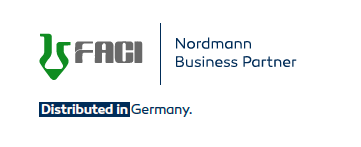 Related news
Nordmann at the 2023 European Coatings Show
25 Jan 2023
With Derakane™ Signia™ resins INEOS Composites focuses on reduced styrene emissions
8 Mar 2023
Low-formaldehyde superplasticizers from Melamin
8 Mar 2023
MIGHTY® POWDER PCEs from KAO
8 Mar 2023
RESONAC chloroprene latice
8 Mar 2023