9 Aug 2021
Comprecel® SMCC: tableting and formulation made easy
Product advantages
Mingtai's Comprecel® SMCC silicified microcrystalline cellulose is a unique combination of 98% microcrystalline cellulose (MCC) and 2% colloidal silica (CSD) particles. By using special co-processing technology that evenly distributes the colloidal silica on the surface of the MCC particles, particle sizes above the nano range are achieved. The product offers the following advantages:
Better tablet compression
Optimized flow behavior, even in formulations that use plant extracts
Less loss of tablet hardness when lubricants are added
Less dust formation during production
Advantages during production
Compared to formulations in which MCC has only been physically blended with CSD, those that incorporate Comprecel® SMCC allow a notable increase in tablet hardness to be achieved even at low pressure. Comprecel® SMCC also clearly shows much better flowability in comparison; in fact, the uniform dispersion of the CSD on the MCC particles is what gives Comprecel® SMCC its superior flowability without compromising on compacting capabilities.
Adding lubricants to a formulation usually causes tablet hardness to decrease, depending on how long the mixing process lasts. Using Comprecel® SMCC, however, can significantly mitigate these effects. Formulations that incorporate plant extracts often present special challenges when it comes to tableting as well. Here, using Mingtai's Comprecel® SMCC can also provide an effective solution.
There are four different varieties of Mingtai's Comprecel® SMCC:
Comprecel® SMCC 50 and 90 both vary in terms of their particle size. Comprecel® SMCC 90 HD has a higher density, while SMCC 90 LM (low moisture) makes a good choice for sensitive formulations due to its lower loss on drying (no more than 3%).
These four varieties of Comprecel® SMCC serve to complement Mingtai's already extensive range of products, which is based on decades of experience in the manufacture of microcrystalline cellulose for nutritional supplements and pharmaceutical applications.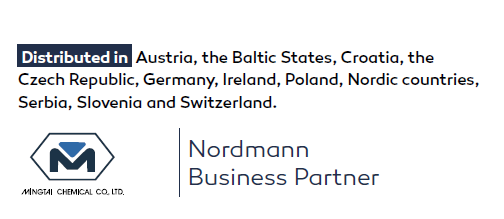 Related topics
New partnership with Armor Pharma
20 Aug 2020