8 Mar 2023
A look at the dynamic Turkish market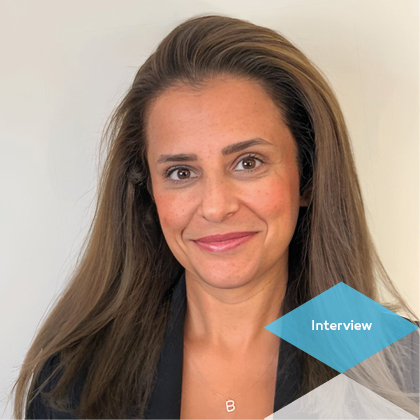 How did you end up working at Nordmann?
I've been working in the coatings industry for over 18 years and came to know that Nordmann was a successful German distribution company, connected to several interesting projects. My company in Turkey was a growing and developing business with a respected name, and that convinced me to become part of the Nordmann family as well. Working as part of an international team is a chance to develop yourself and collaborate with people from different cultures. Nordmann in particular gives its employees opportunities to develop new business and be receptive to innovation, which are both very important criteria for me when choosing an employer
What is special about the Turkish market?
The Turkish market is a very dynamic, difficult and rapidly developing market that requires adaptability, perseverance and patience – so having a team that works well together is a huge blessing! Our people are enthusiastic workers and open to developments – and I greatly appreciate the strong team spirit that they have.
What experiences at Nordmann have had a big impact on you?
The coatings industry is such a colorful world; working in it feels like paradise for me. It's a market of technology and innovation, and Nordmann is a company in which I can put my skills and experience to good use. The expansion of our product portfolio in Turkey has been an interesting experience for me. On one hand, the changes and the dynamic nature of the situation have had very positive effects on my motivation. Still, the challenges involved have pushed me to my limits – but also led me to discover more of my own talents.
What are you most looking forward to at the ECS?
This year's ECS will be special for me because it'll be my first one since the pandemic, and my first chance to see customers, suppliers and business partners all together again in person. It'll also be my first time meeting Nordmann's global team! The ECS is a very important expo for showcasing the innovations in our market.