1 Nov 2022
25 years Nordmann Hungary & Nordmann Slovenia!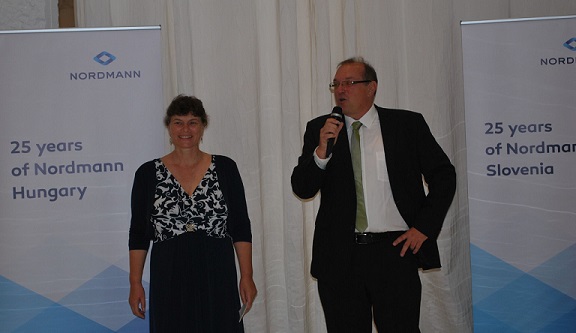 And it turned out to be a great celebration! A wonderful program and the Nordmann spirit made this event very special.
Before the gala all participants went to the nature park "Skocjanske jame" with breathtaking cave landscapes.
Ágnes Földi said on the evening of the celebration: "The trip of 25 years was not always easy, however, as a team, we managed to be a prosperous company, so keep in mind that you are the ones who keep Nordmann going."
Otto König added: "To have helped shape Nordmann Slovenia's 25-year journey fills me with pride."
Günter Handler, Managing Director of Nordmann AT Group, concluded by saying, "We thank everyone who came to celebrate with us. You all are Nordmann, you live and spread the spirit of Nordmann every day – Thank you and We are one!"
A boat trip the next morning along the Slovenian coast to the small town of Piran made this event almost unforgettable.
Related news
New managing director for Nordmann in Austria as Dr. Michael Lovrek retires.
2 Jun 2020