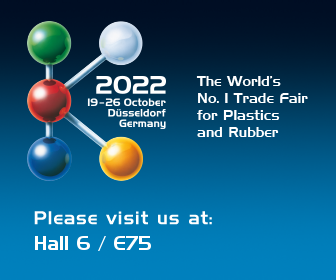 Welcome to the exciting world of plastics and rubber!
From October 19-26, the plastics and rubber industries will be meeting in Düsseldorf to showcase their latest visionary ideas and cutting-edge innovations.
Nordmann has been a regular exhibitor at the K for many years and will again be teaming up with co-exhibitors to run a booth at the 2022 event. Representatives from the now globally operating distribution company will be ready to welcome visitors at Stand 6E75 in Hall 6.
"We're excited to be joined by our co-exhibitors Kraton, Honeywell, Marfran Srl and PMC again this year. We share successful partnerships with all of them," commented Jost Laumeyer, Global Sales Director Plastics at Nordmann, Rassmann GmbH. "Together we develop efficient and tailor-made solutions that our customers can use immediately."
As the world's number-one event for plastics, the K fair is a reliable indicator of future trends in the various industry sectors. Visitors can expect many opportunities to network and obtain advice on current processes in the plastics market.
Let's meet up at Nordmann's event in the brewery
We're hosting an event at the brewery "zum Schlüssel" in Düsseldorf on October 18 and would be delighted to have you join us! Just send an email to k2022@nordmann.global if you'd like to come.
Our co-exhibitors at the K fair:
News from the industry
Verifiably sustainable: ISCC Plus certification
25 Apr 2022
"Reversible car mats: Sustainability meets functionality" case study
23 Mar 2022
Sustainable supply chain: Nordmann receives ISCC PLUS certification
7 Feb 2022